1. Easy Trick for Removing Rust
Source: Make Your Own Zone
If you have rusted knives, you might have tried washing them and scrubbing them with your usual sponge with very little effect. One of the easiest tricks out there is to use Bar Keepers Friend. It works magic on rusted metal in seconds and can be used for more than just knives. Any appliances or counters can be treated with it as well.
2. Clean Your Air Vent Slits
Source: Home Sweet Homebodies
Have you ever tried just wiping a rag across your vents to clean them? You've probably also seen how you end up leaving massive amounts of dust in between the slits. Sometimes, it even feels like you just made it worse. If you take any thin blunt object like a knife and put a rag over it, you can get easily between each slit. Choose your favorite all-purpose cleaner, and you're good to go!
3. Get Your Screen Clean with a Lint Roller
Source: Handyman Magazine
All of the dust and debris that you get on your screen door just seems to get stuck. Wiping it just moves it around. But luckily, using a lint roller is an easy way to finally get your screen closer to looking new.
4. Clean Bathroom Vents
Source: Practically Functional
Bathroom vents are another of those things that seem to collect dust and unexplainable grime. Your usual dusting or wiping doesn't get it clean enough either. People often overlook that your bathroom vent doesn't have to stay in place to get it clean. You'll actually get much better results and a real clean if you take it off and give a vacuum and scrub.
5. Microfiber Sofa Technique
Source: DIY Just Cuz
Microfiber sofas are one of those things that are sometimes hard to figure out how to clean. It's nothing like wood or other hard surfaces, and it's not like leather, which you can find a lot of advice for already. It's almost like suede and the texture is funny, so it's not clear if you can just wipe it with your typical cleaners. Head over to DIY Just Cuz to get the details on their 2-step alcohol and baby wipe process.
6. Magic Eraser for Oven Glass
Source: PolishedHabitat
Magic erasers are named because they can work magic. On the right surface, they'll remove stubborn stains with little more than some pressure and maybe some water.
7. Easy No Scrub Trick for Stove Burners
Source: One Good Thing by Jillee
If you've never used ammonia to clean, you need to try this immediately. All it takes is a splash of ammonia in a bag. Put your dirty stuff in and let it sit overnight. The fumes will make it so everything is wiped off easily the next day.
8. Renew Your Range Hood Filter
Source: Family Handy Man
The grease that gets trapped in your hood filter is best cleaned out by–would you guess–a degreaser. Pick any water-based degreaser at your local auto parts store. Dip your filter in a degreaser filter to see the grease come right off.
9. Vinegar and Baking Soda on Window Tracks
Source: The Intentional Mom
VInegar and baking soda is a household staple for cleaning all around the house. The acidity of the vinegar and the alkalinity of the baking soda helps you get most of the toughest stains out. Use this combo to clean out your window tracks, too.
10. Get the Blinds on BOTH Sides
Source: One Crazy House
Check out this clever trick from One Crazy House to get your blinds cleaner than you've ever had them. It's hard to apply pressure to clean blinds well on just one side, but with tongs, you'll get each blind just as clean on both sides.
11. Whiten Your Pillows
Source: One Good Thing by Jillee
This process is not a simple one, but if you don't wash your pillow sheets often, you might be horrified to see what colors your pillow has underneath. WIth everyday household products like Borax, bleach, powdered laundry detergent, and dish detergent, you can get these pillows look like new.
12. De-Scale Any Shower Head
Source: The NY Melrose Family
This trick is an oldie but a goodie. Wrap a waterproof bag filled with vinegar around your shower head. Let it sit and watch it come back to life.
13. Dryer Sheet Chrome Polishing
Source: A Cultivated Nest
Who would've thought dryer sheets could be used for anything besides making your laundry come out softer and fresher? You can use them to polish the water spots away from your chrome faucets. Check out the source for even more things you can do with dryer sheets.
14. Deep Clean Old Mattresses
Source: Housewife How-To's
This one also isn't a simple trick, but you don't need any more than household goods you already probably have laying around. It takes baking soda,  a vacuum, hydrogen peroxide, dish soap, and salt!
15. Rain-X Your Shower?
Source: Uncommon Design
You can waterproof more than just your car with Rain-X. Use it on your shower to actually help prevent water spots and calcium buildup for longer in the future.
16. Dusting Lampshades
Lampshades are awkward to wash and dust. Wiping them down just seems to smear the dust and buildup into the lamp shade. Use a lint roller to grab the dust off your lampshade.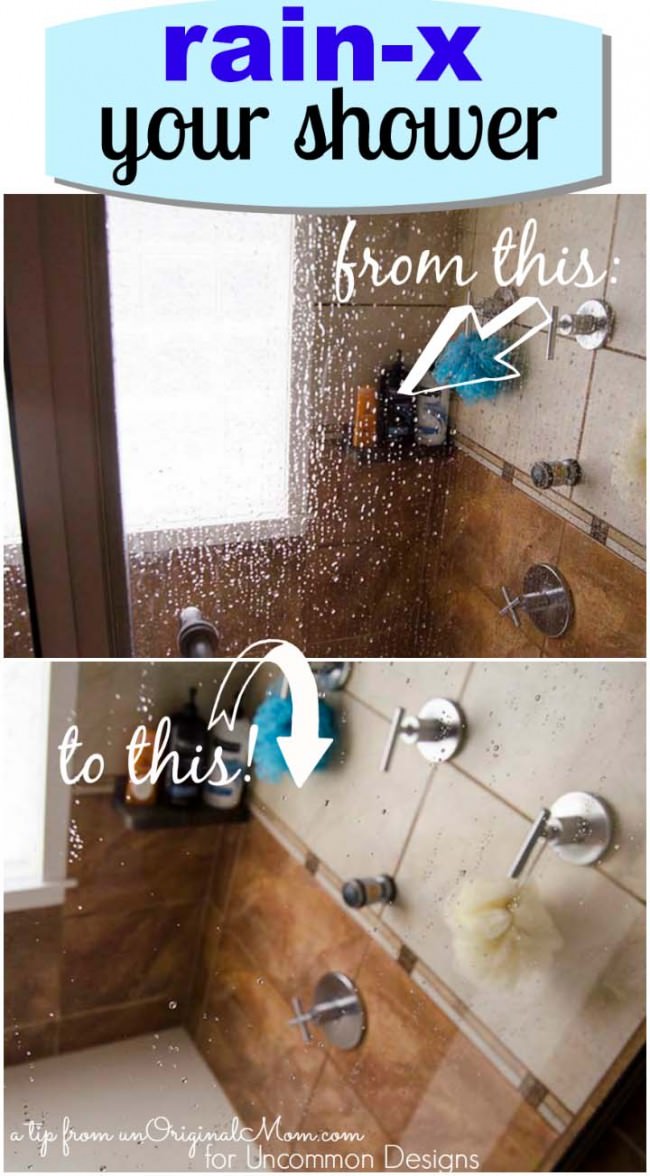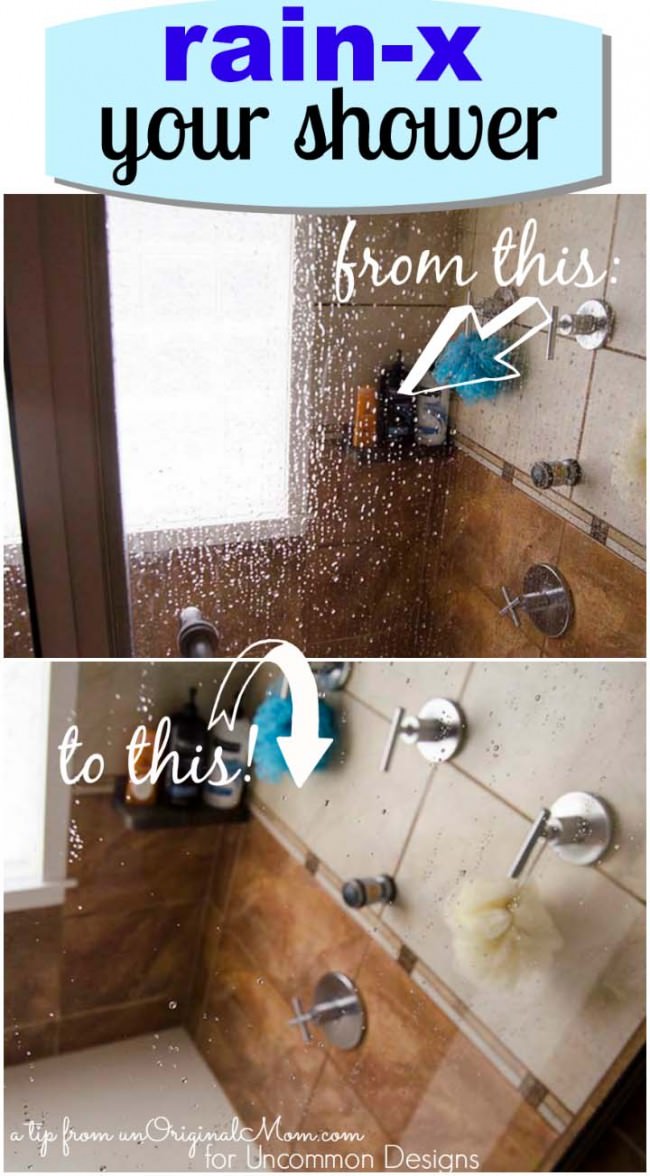 17. Gently Dust Paintings Damage-Free
Lint rollers have been a favorite hack for dusting so far, but don't try them on delicate things like your artwork. Instead, try using bread to gently grab the dust from your paintings.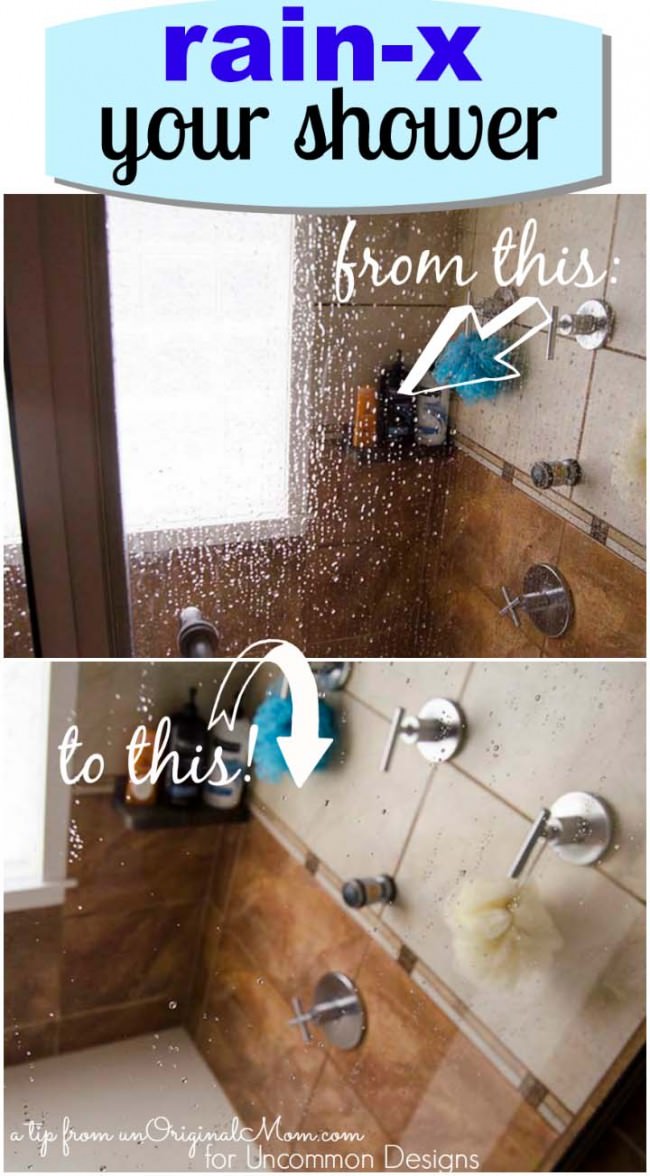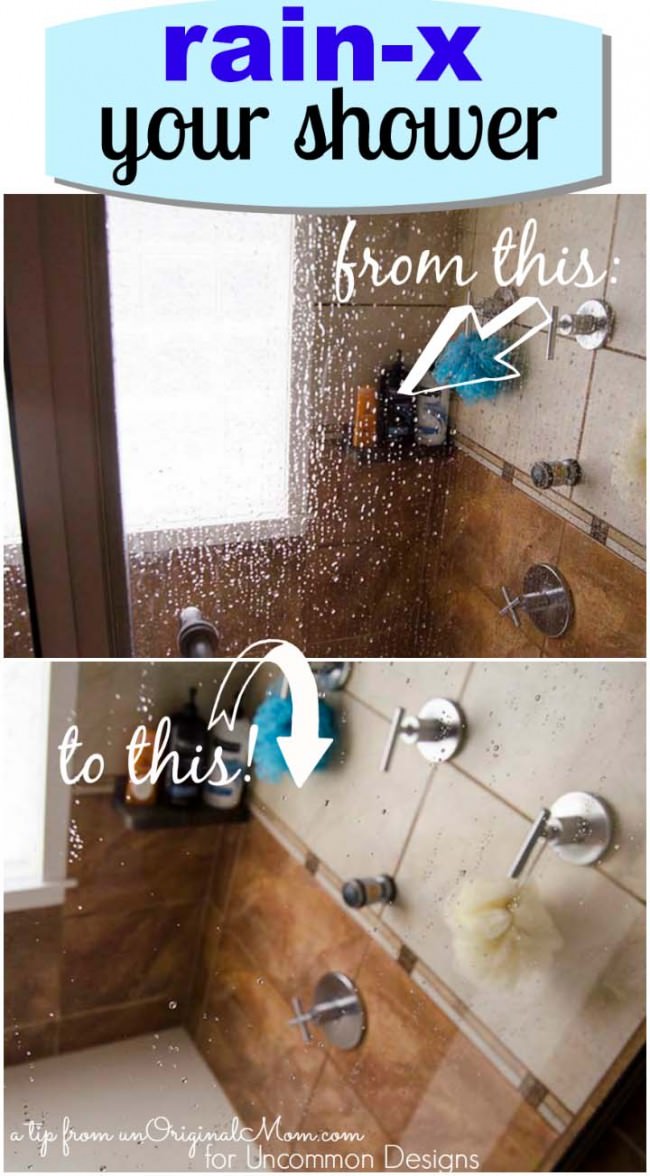 18. Dust Ceiling Fan Blades
One of the biggest problems about dusting your ceiling fan blades is that all of the dust ends up falling on whatever's below it, often your bed. Use a pillowcase to not only dust the blades but catch the dust that comes falling off.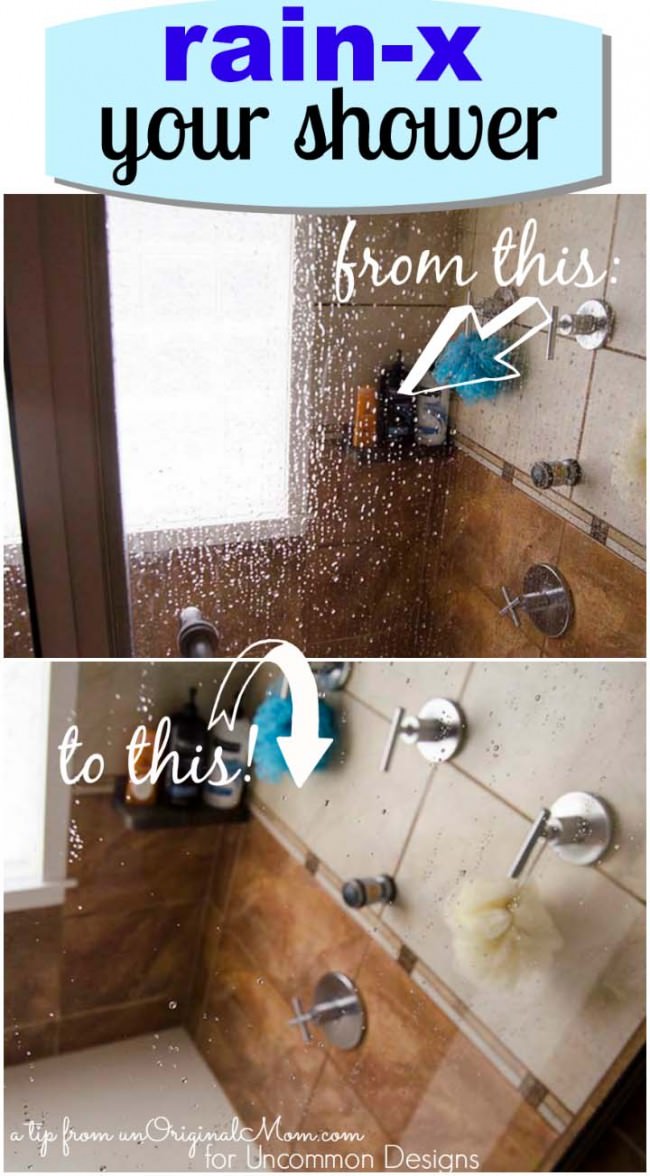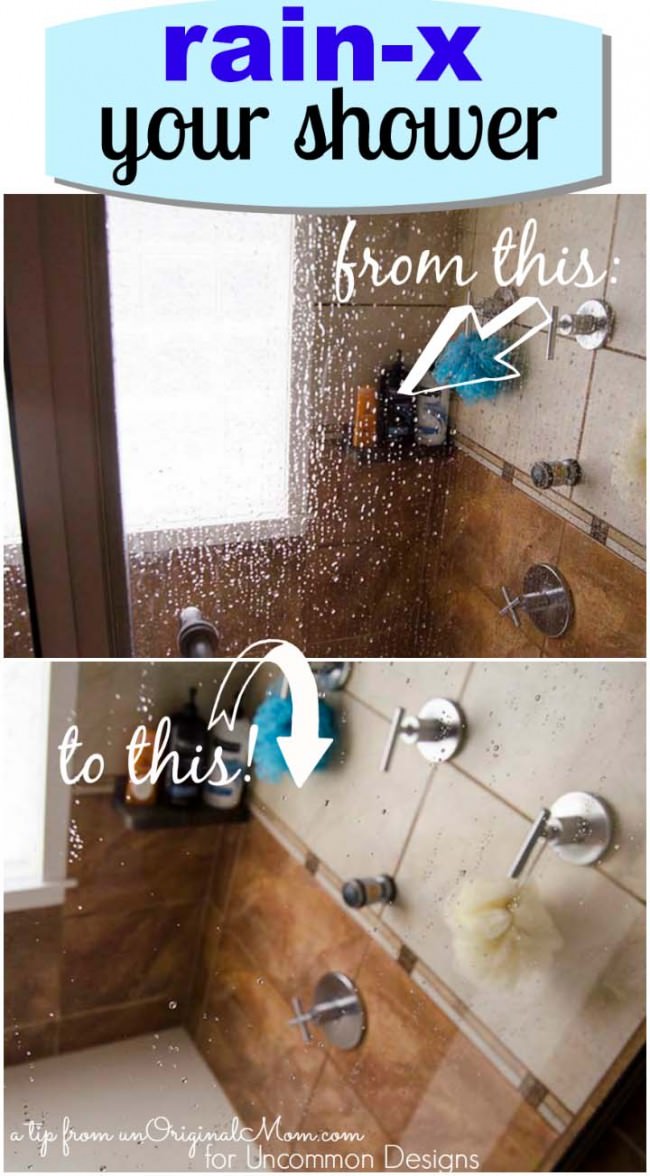 19. Dryer Sheet Dusting
Here's another clever use for your dryer sheet. It's great for not only catching dust but helping dust from clinging to your baseboards or walls in the future.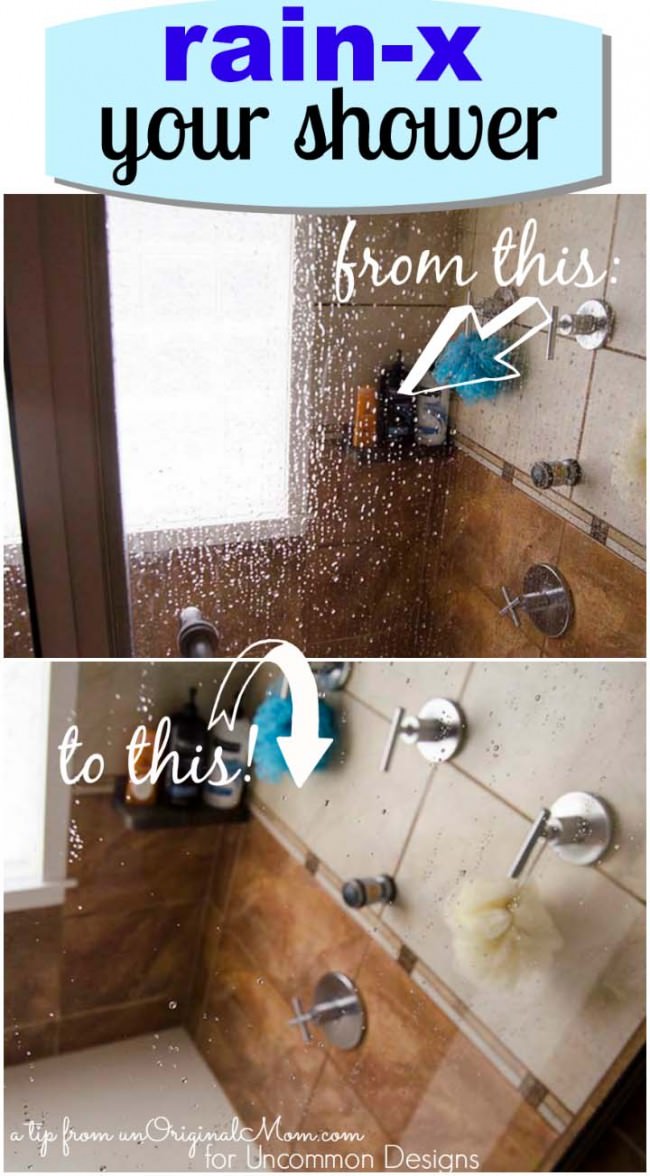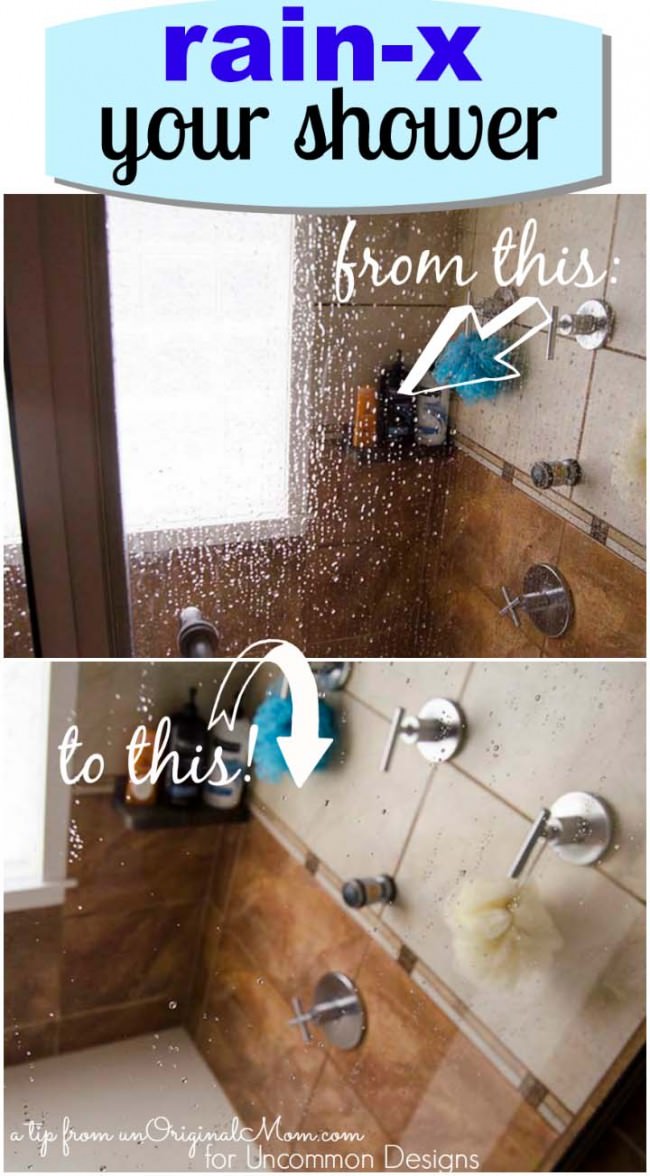 20. Scrub Sinks with Citrus Food
Using a lemon dipped in salt is a gentle, natural way to scrub your sinks. The salt helps you scrub any grime while the lemon will help break up any deposits.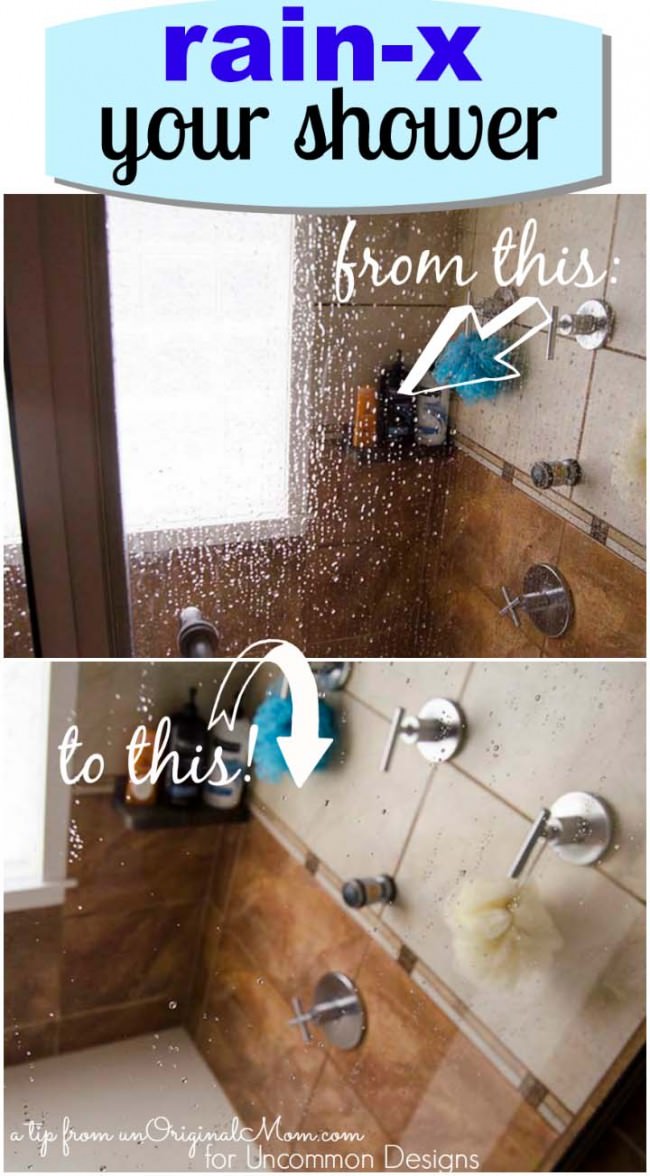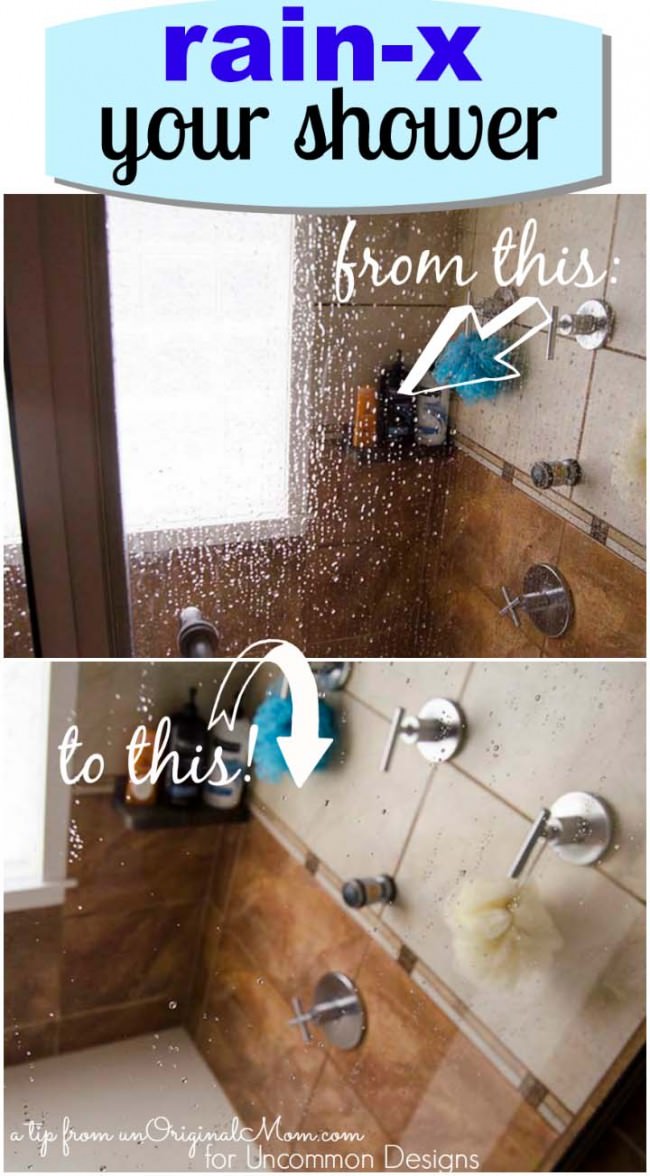 21. Bar Keepers Friend on Stainless Steel
Bar Keepers Friend works such magic that it had to come back to remind you that it exists. Try it any any stainless steel or metal appliances to get them looking showroom-ready.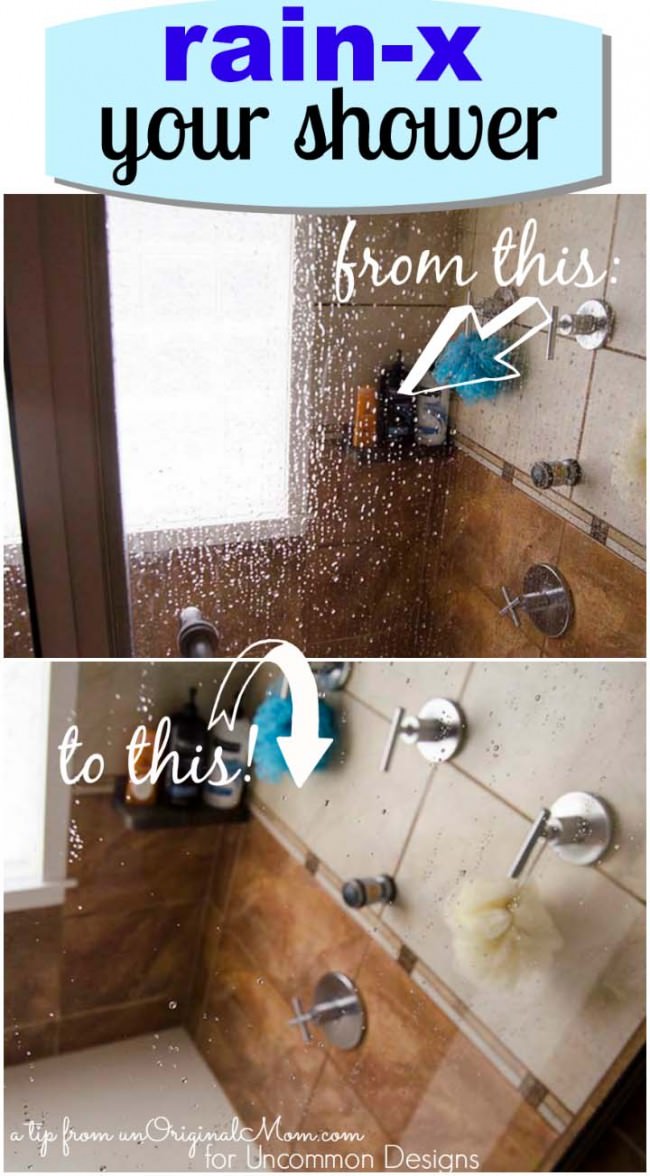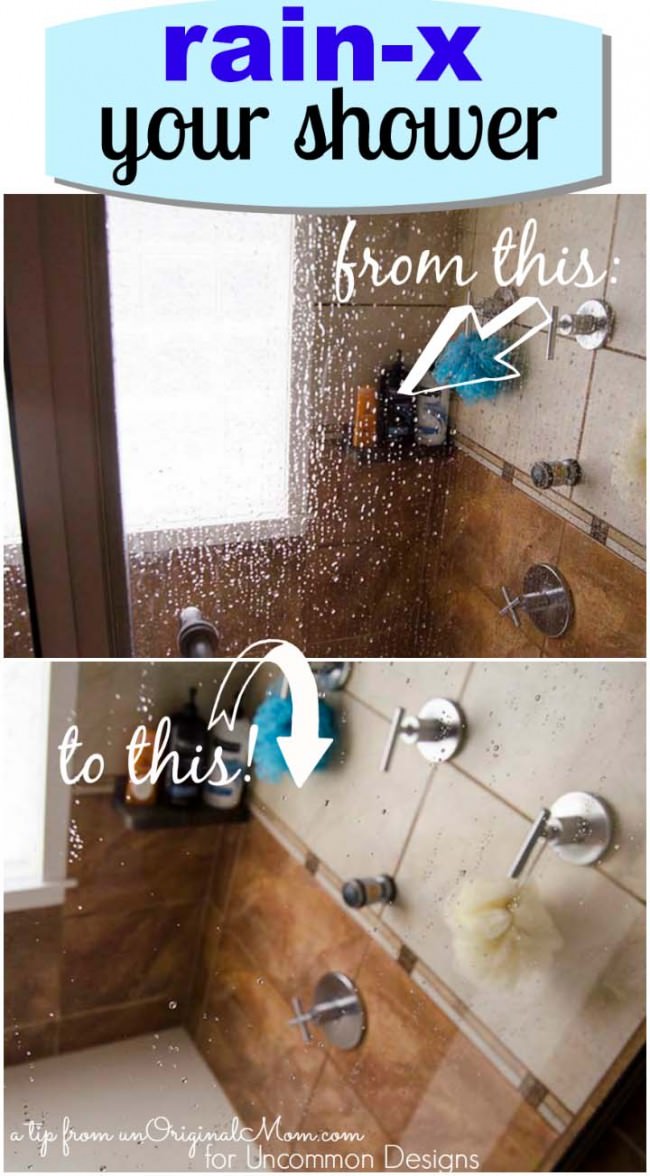 23. Clean Car Upholstery without Professional Detailing Prices
Source: Inspired Housewife
First, make a mix of 1 part dish soap, 1 part vinegar, and 1 part club soda. Use it to clean your fabric upholstery without paying excessively for professional detailing.
24. Simple Hair Brush Cleaning Trick
Source: Anithamallya on WordPress.com
If you find yourself ever wondering if you should get a new brush because the brush you've had for years is looking dirty, consider cleaning it instead. It doesn't take much more than dish soap or shampoo you already have laying around the house, and an old toothbrush or cleaning brush to give it a quick scrub.
25. Squeegee Fur Off Your Carpet
Source: Pinterest
This trick is going to be a pet owner's favorite. If you own a pet, you know fur likes get everywhere. It likes to stick to fabric, carpet, and upholstery. A squeegee will grab fur right off whatever it's stuck to, leaving you with a clever way to gather any fur on the carpet.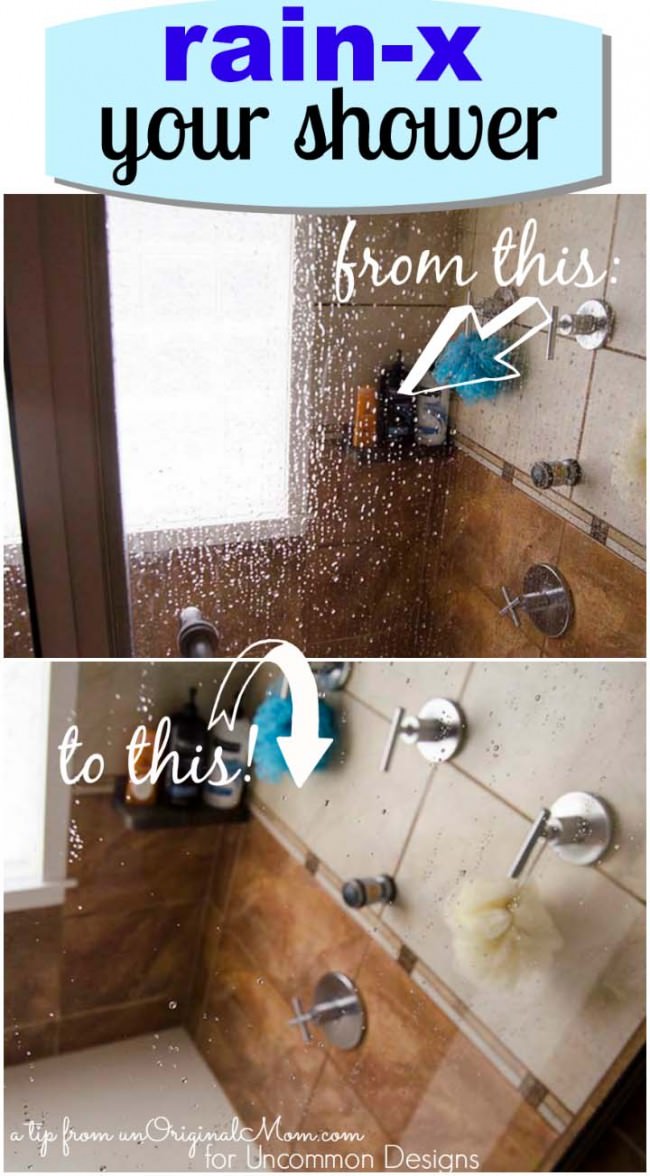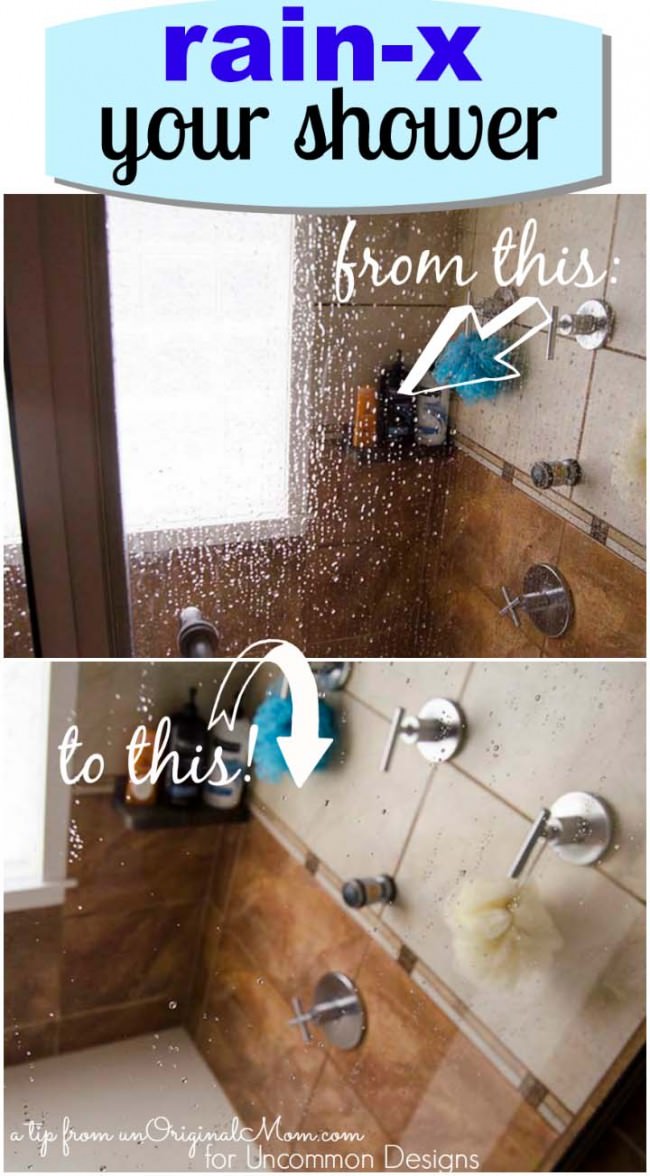 26. Refinish Your Curling Iron
Source: Adventures of a DIY Mom
A quick word of warning first: try this trick on a tiny area of the metal near your handle before you commit to doing the whole iron. Rachel at Adventures of a DIY Mom has great success with using steel wool to refinish her iron, making it shiny and better at conducting heat to curl your hair.
27. Use Toothpaste to Refinish Your Sneakers
Source: Instructables
Toothpaste is great overall cleaning solution with very gentle abrasiveness to help get tougher grime off a lot of surfaces. Try it on your sneakers to refinish them. See Instructables for a detailed step-by-step guide.
28. Cut Oil Stains with Coca-Cola
Source: Lifehacker
Coca-Cola can actually cut through oil stains in your garage or driveway. The acidity and carbonation work hard at lifting those stains right up.
29. Another Trick for Weird-Shaped Bottles
Source: Lifehacker
Start by pouring some raw rice into your bottle. Add a little bit of dish soap and water, and give it a good shake. The rice will act to scrub the sides of the bottle. You can also add a little bit of vinegar to help get hard water stains off, too.
30. No-Scrub Oven Clean with Ammonia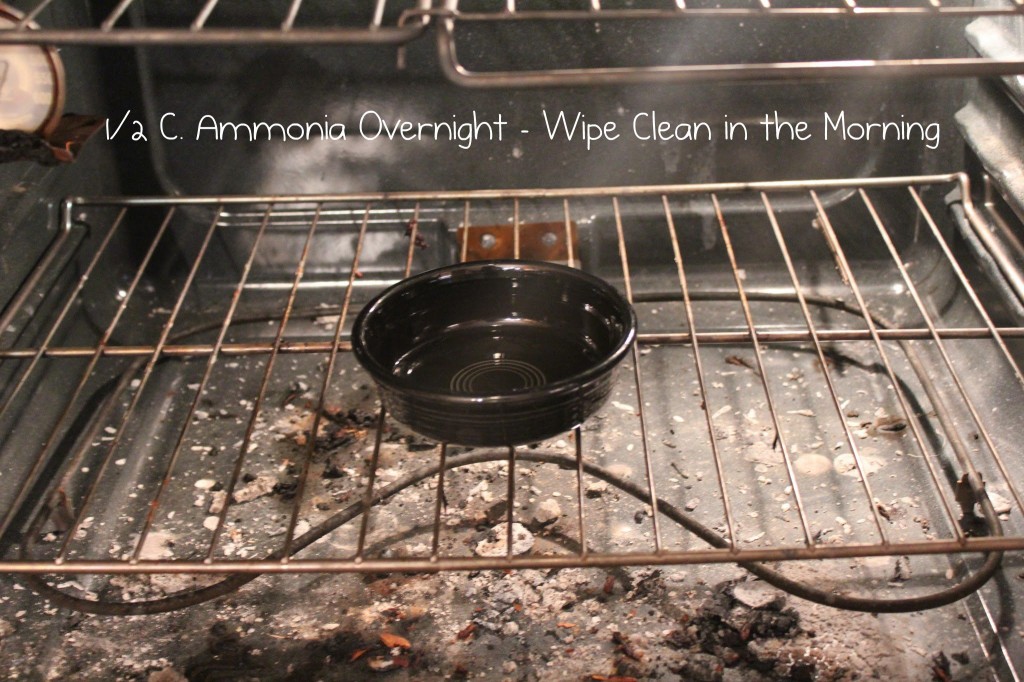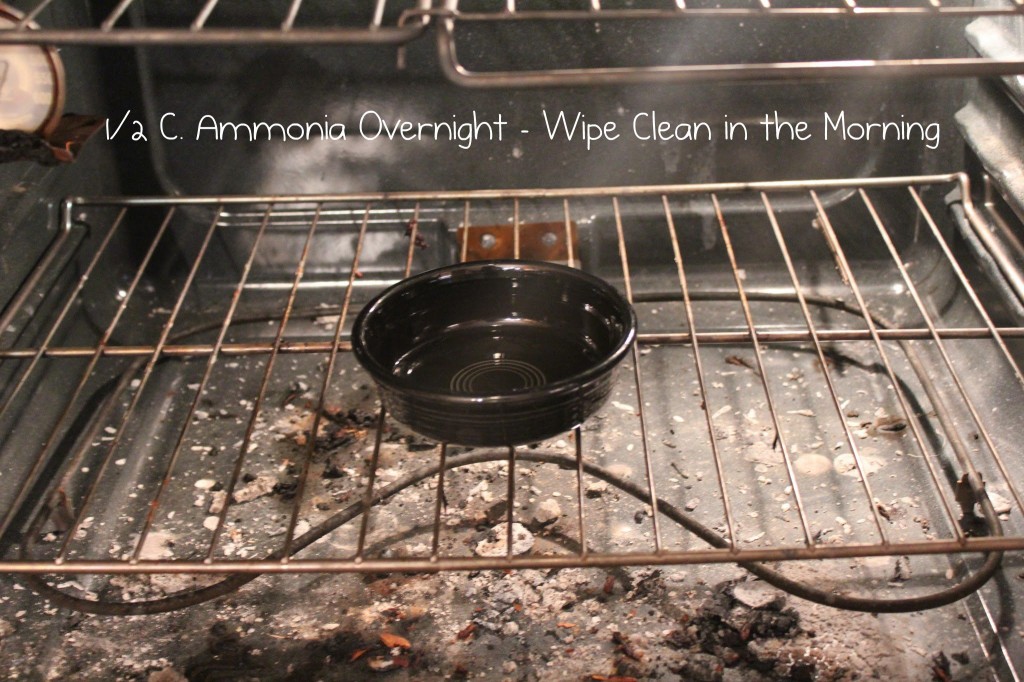 Source: Mommy Savers
Ammonia makes its return for cleaning your oven this time. Put some ammonia in a bowl and let it sit overnight with your oven door closed. You should be able to wipe the oven down pretty effortlessly the next day.
31. Shine Your Cloudy Glasses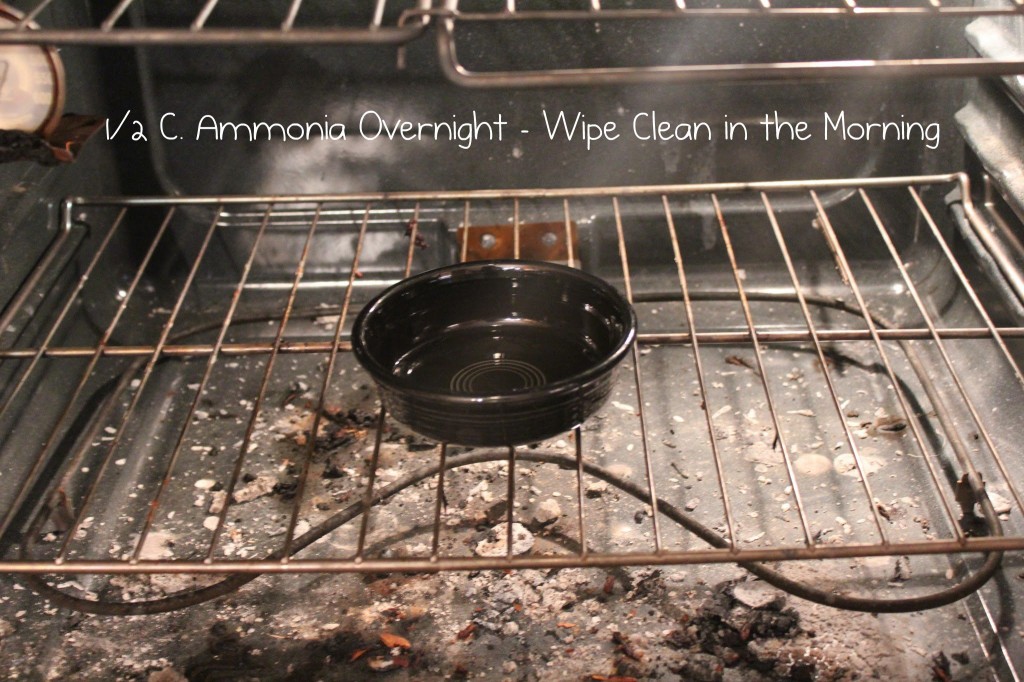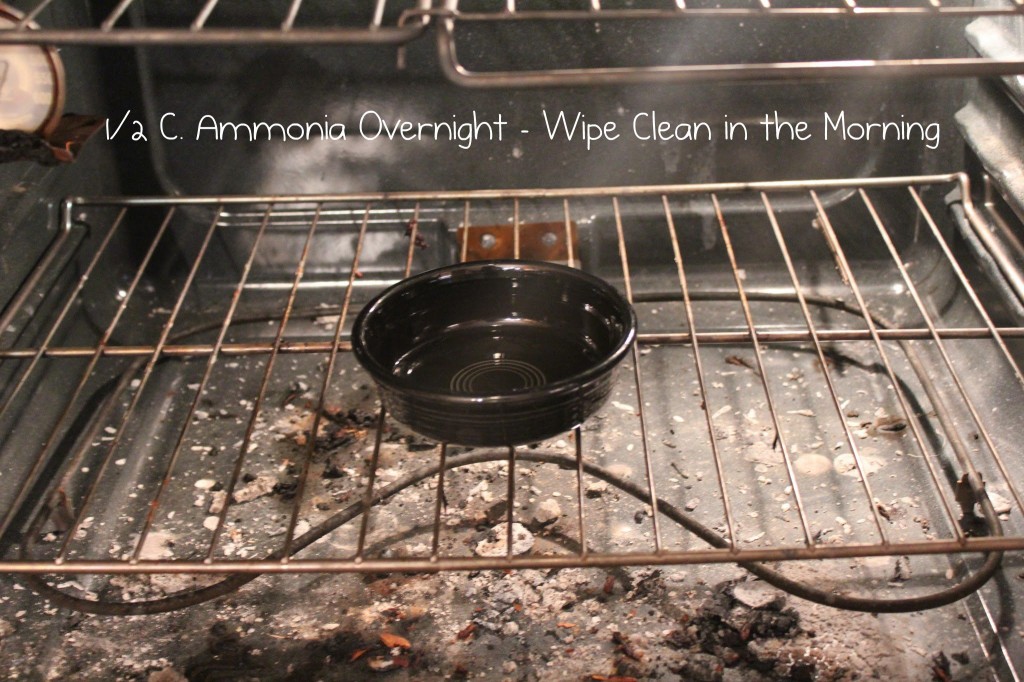 Source: Posed Perfection
Glasses get clouded from hard water and calcium buildup over time. Vinegar comes to the rescue again to wipe the cloudiness right off.
32. Another Pet Hair Trick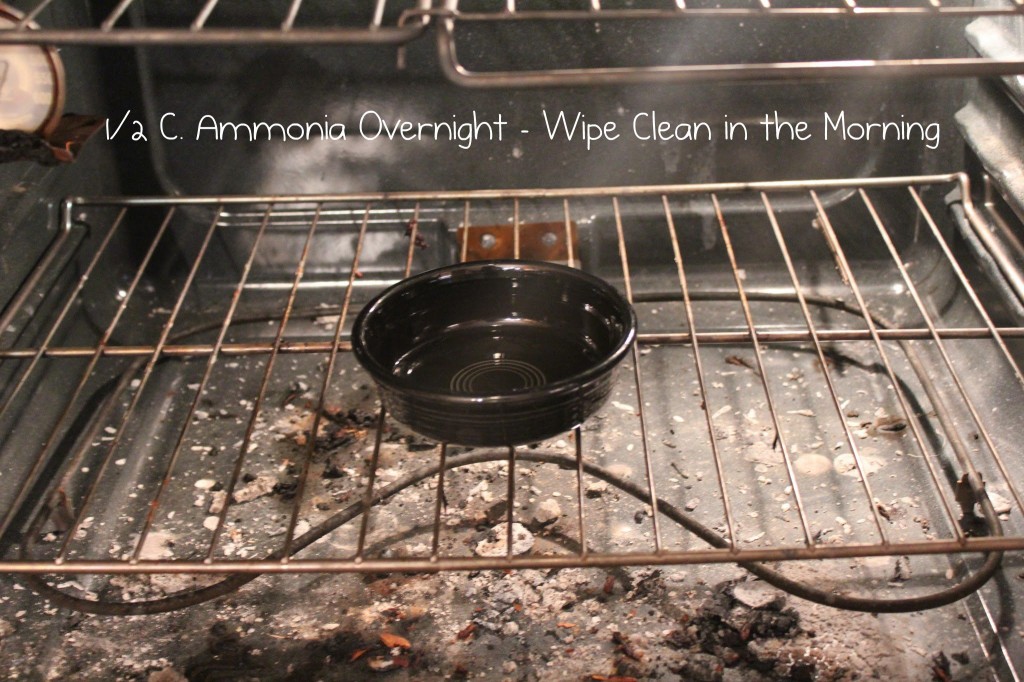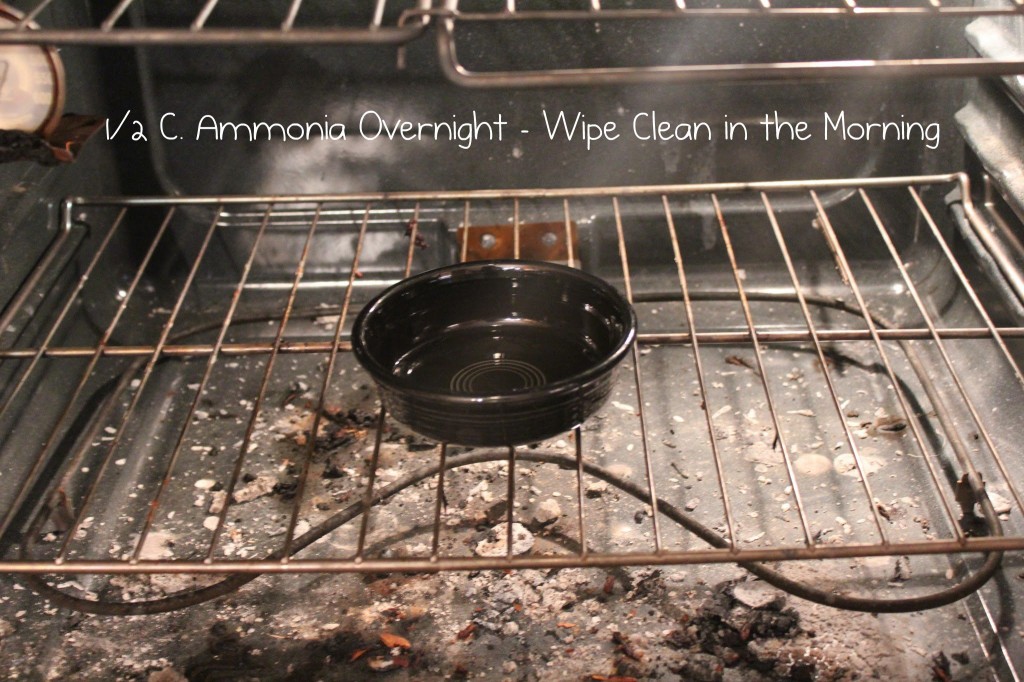 Source: Real Simple
Rubber gloves are another clever way to get pet hair off your furniture. A squeegee or carpet rake might not work so well on rounded chair cushions. Run your rubber-gloved hands to gather up the hair for easy removal.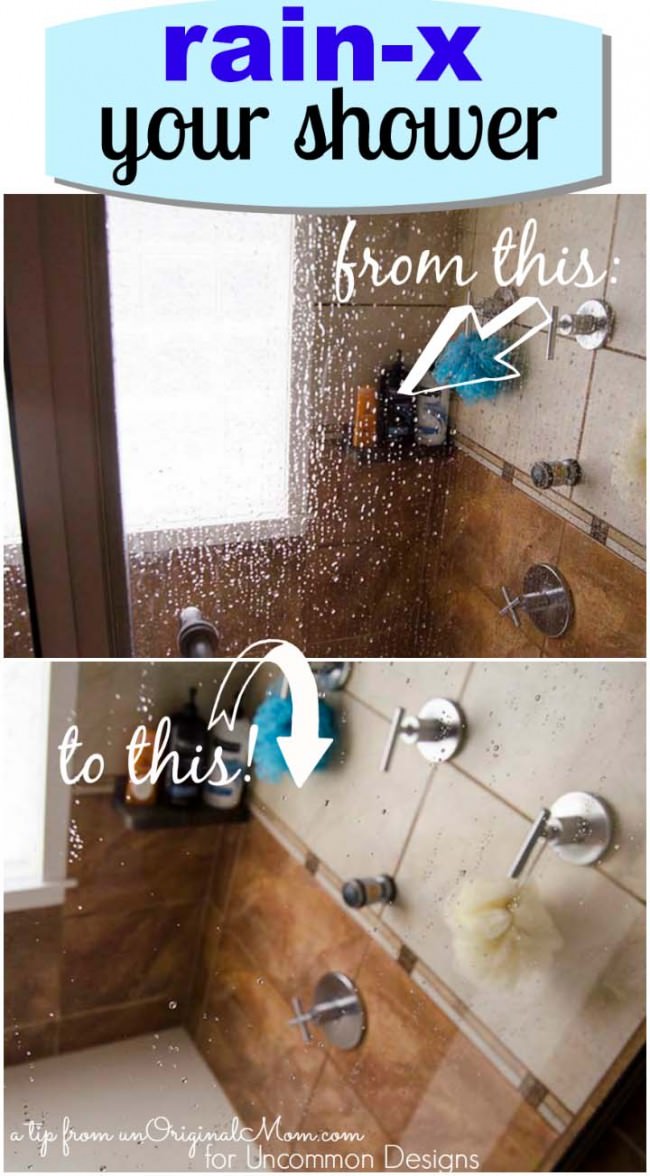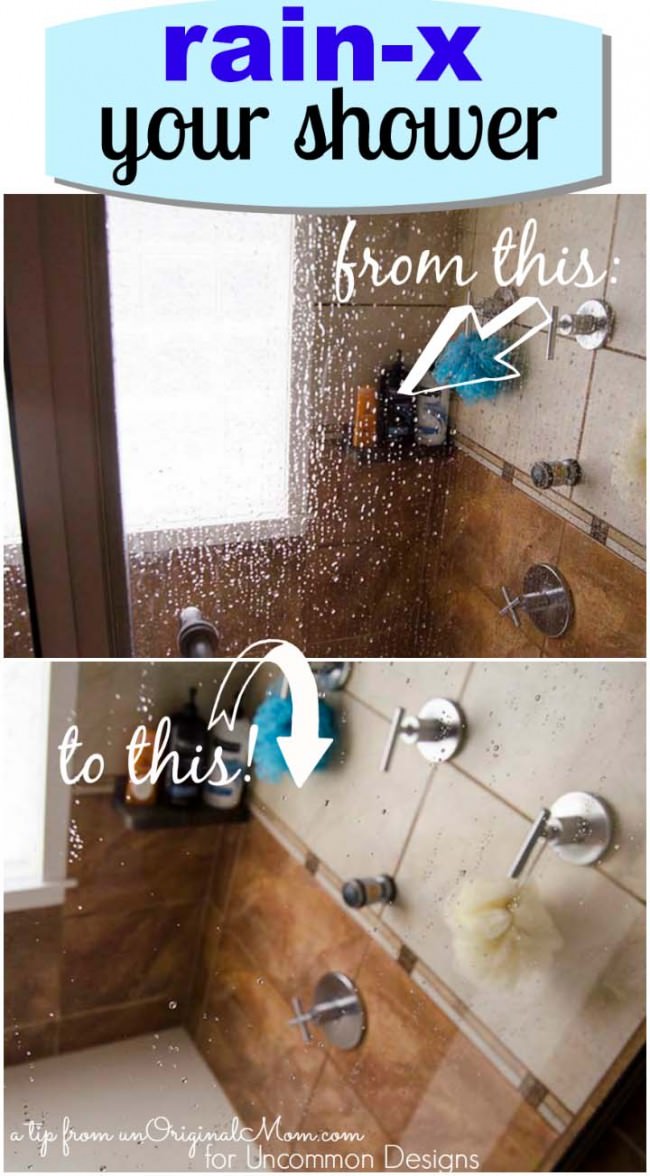 33. Clean Your Iron by Ironing Salt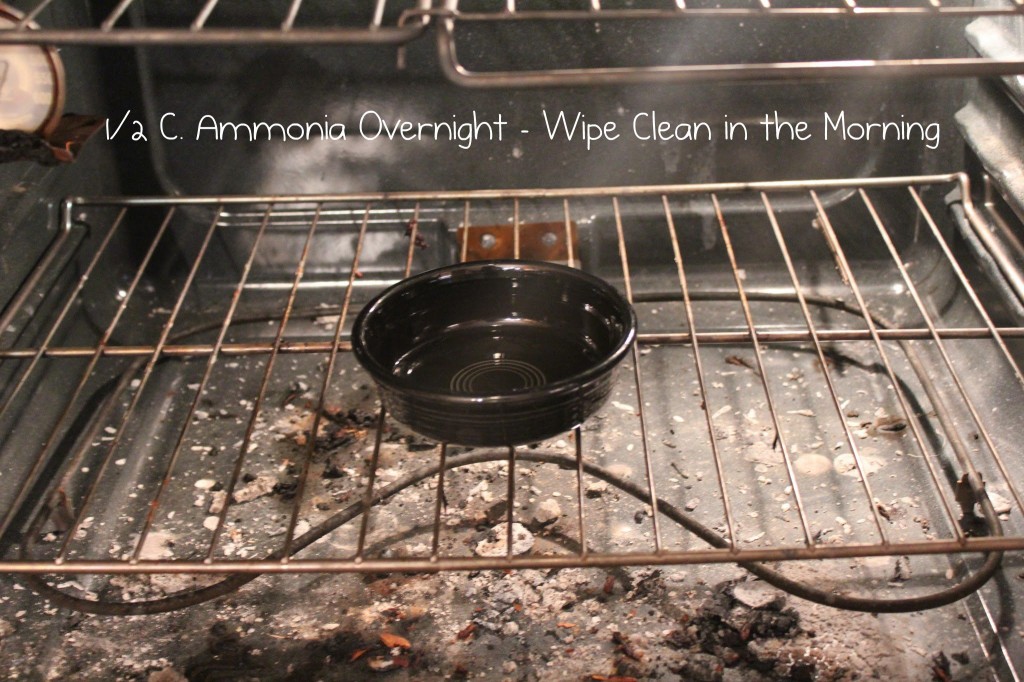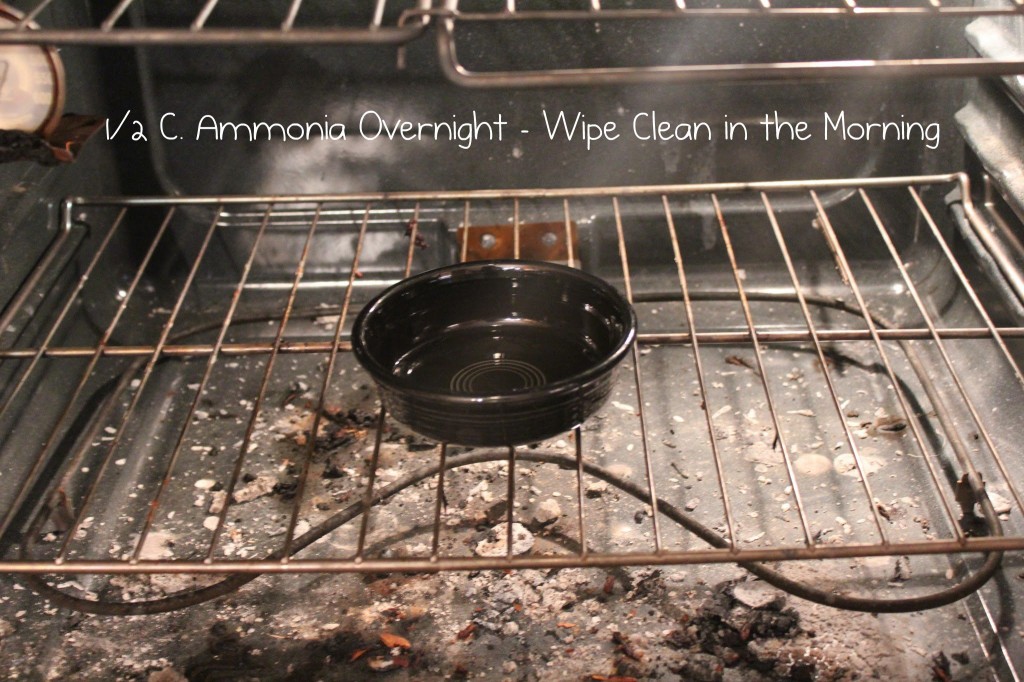 Source: A Mum 'n the Oven
By running your iron across a generous pile of salt, you'll give your iron a gentle scrub while the salt absorbs the grime from your iron.
34. Turn Your Old Cookie Sheets Like New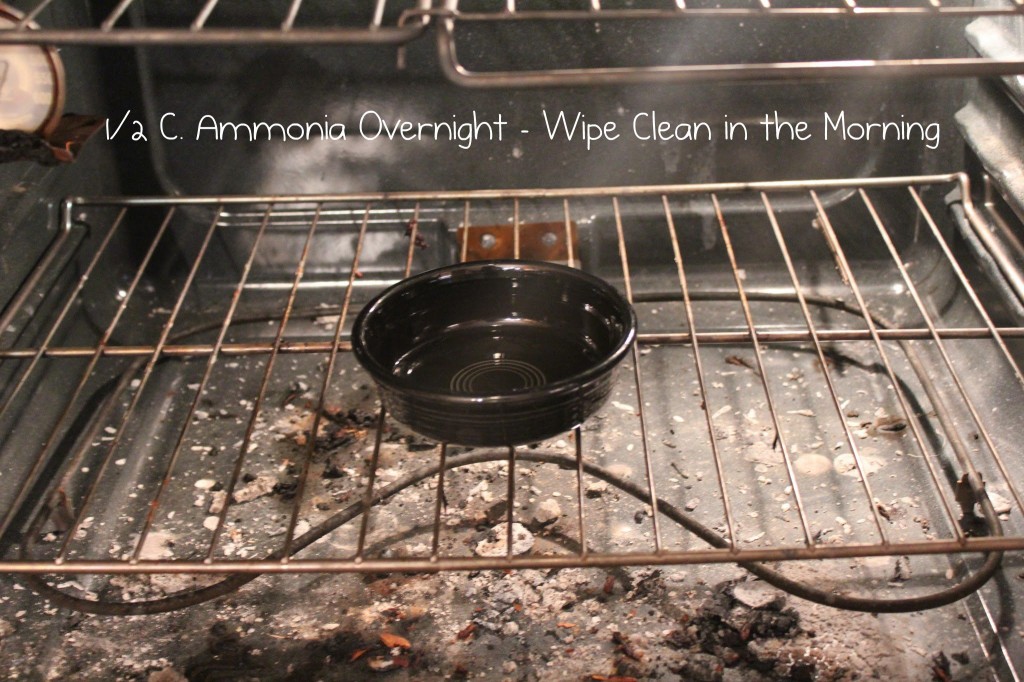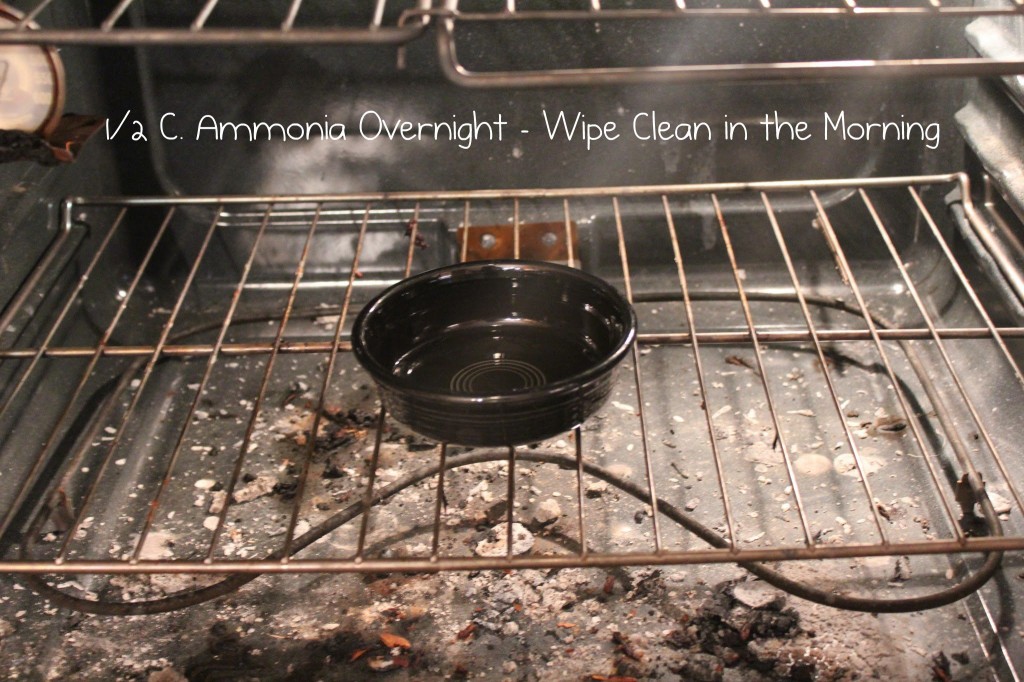 Source: One Good Thing by Jillee
Even with just a few uses, cookie sheets can build up grease really quickly. If you've already given up on your cookie sheets, they've probably gotten worse and worse with each use. Use vinegar and hydrogen peroxide to get them looking like new again.
36. Refinish Wood Scratches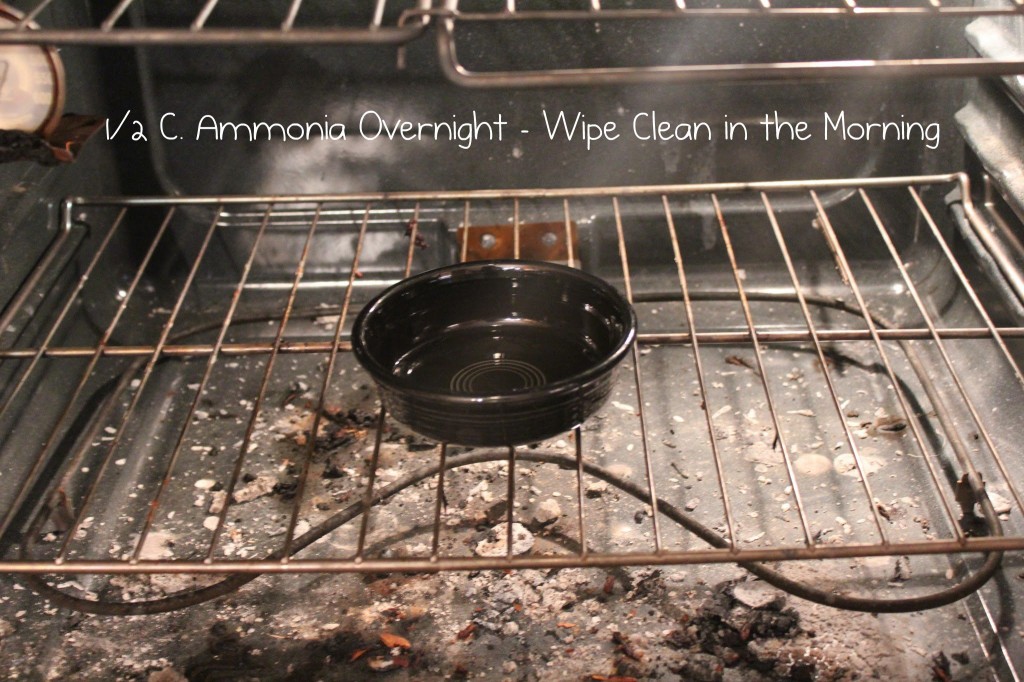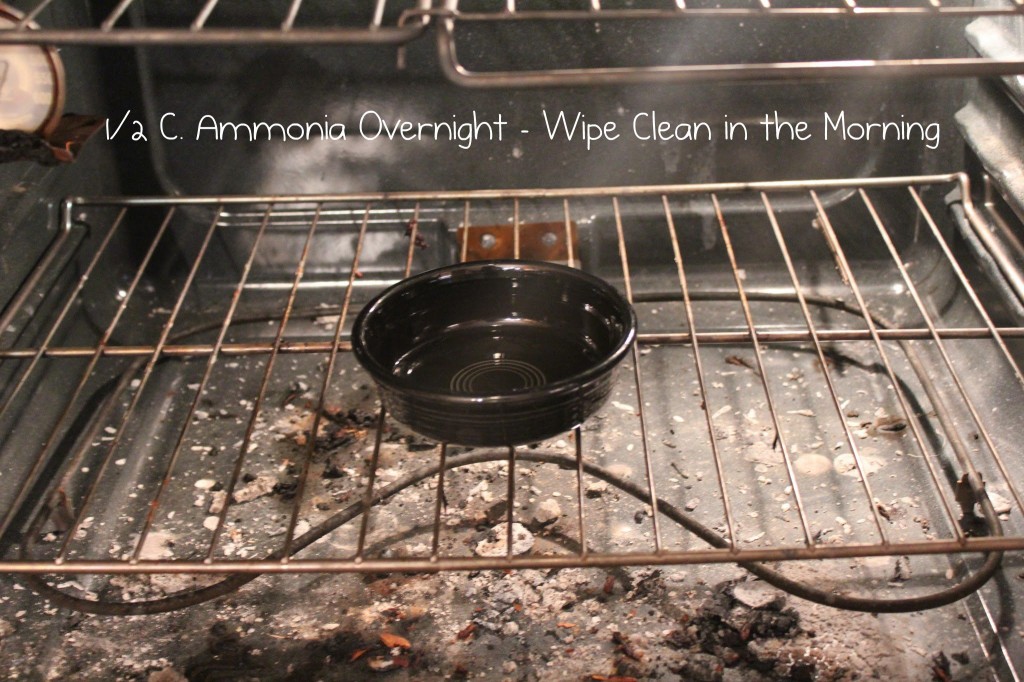 Source: Gettin' By on WordPress.com
Domestic Bliss Squared has reported that a 1 to 3 vinegar to olive oil solution can help refinish old wood scratches. Check to see that this won't damage the rest of your furniture before applying it everywhere.
37. Lego Laundry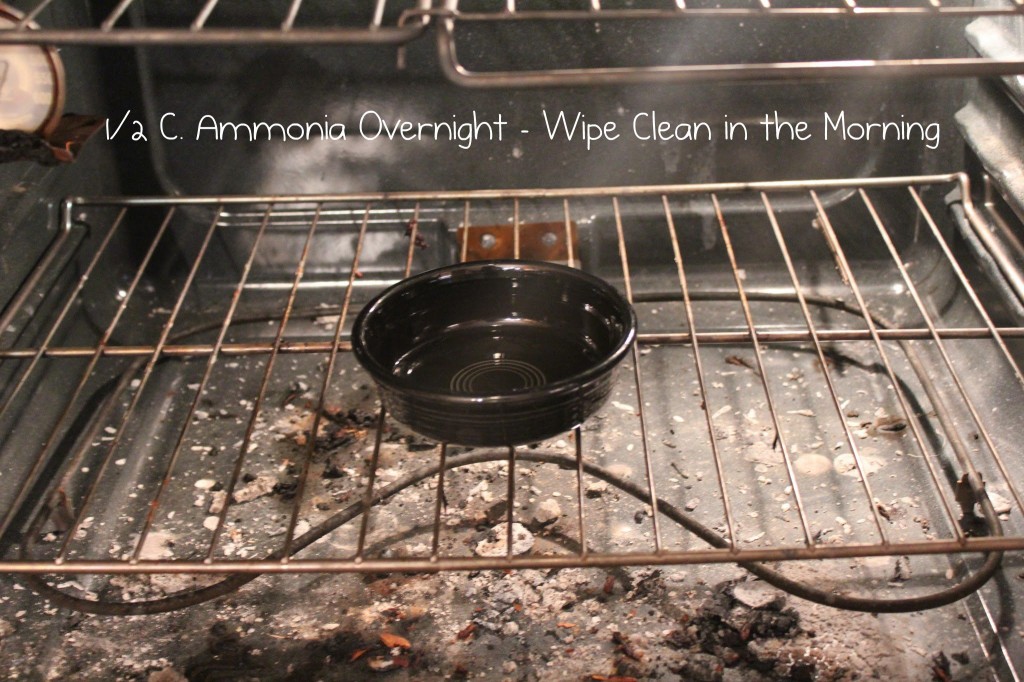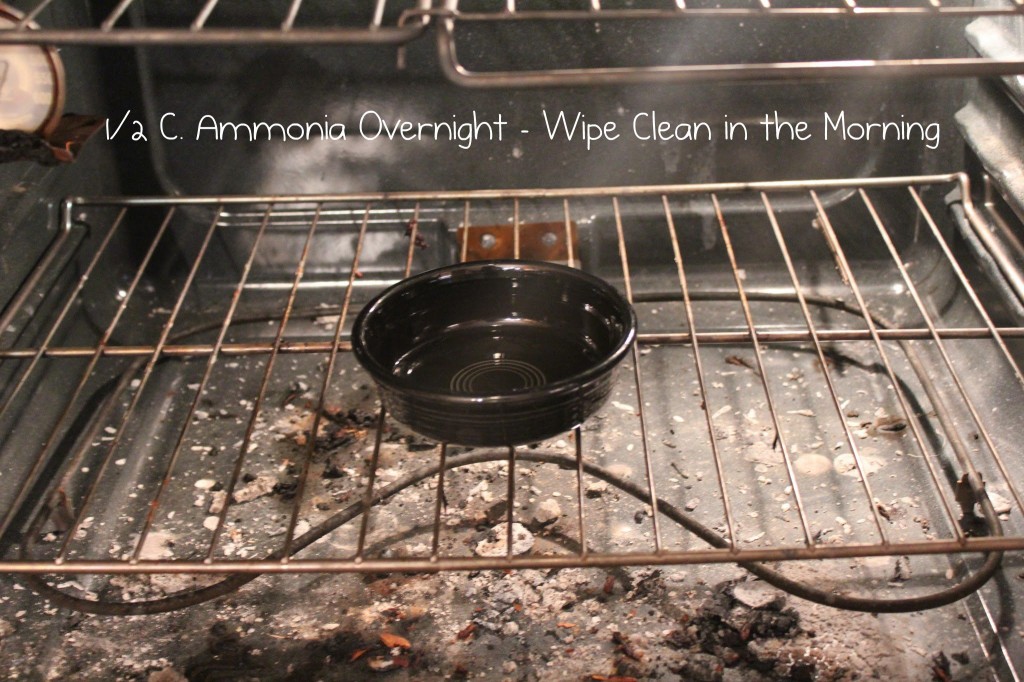 Source: Domestic Bliss Squared
After years of use, Lego bricks can get sticky and grimy. By throwing them into a laundry bag, you can wash them effortlessly with any load of laundry or by themselves.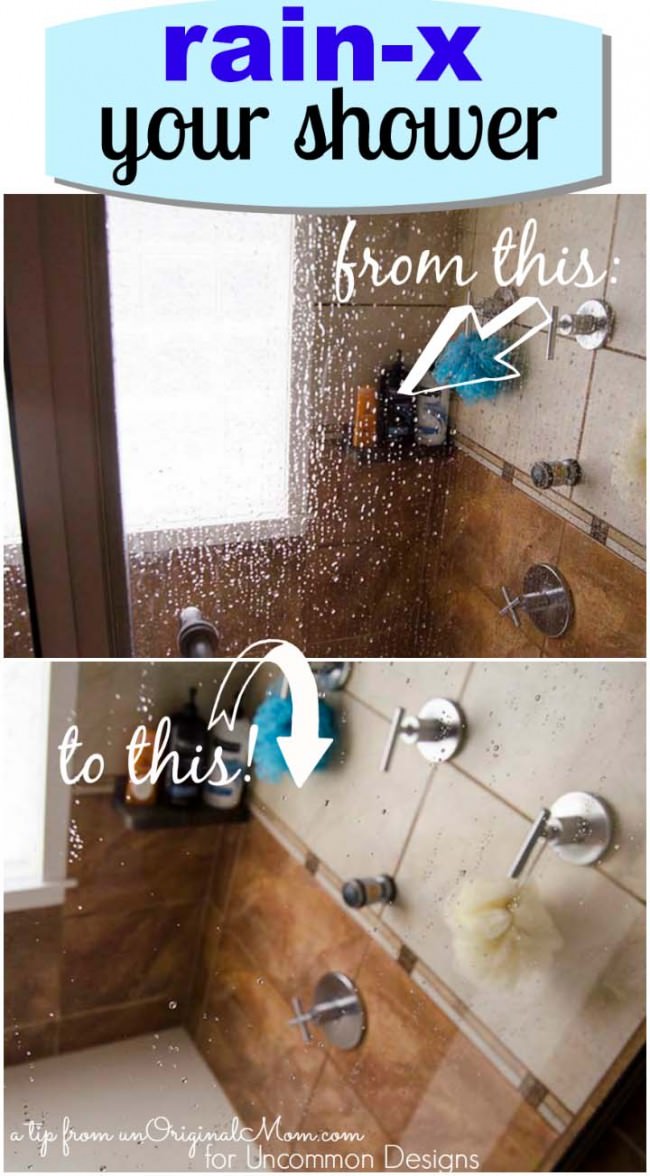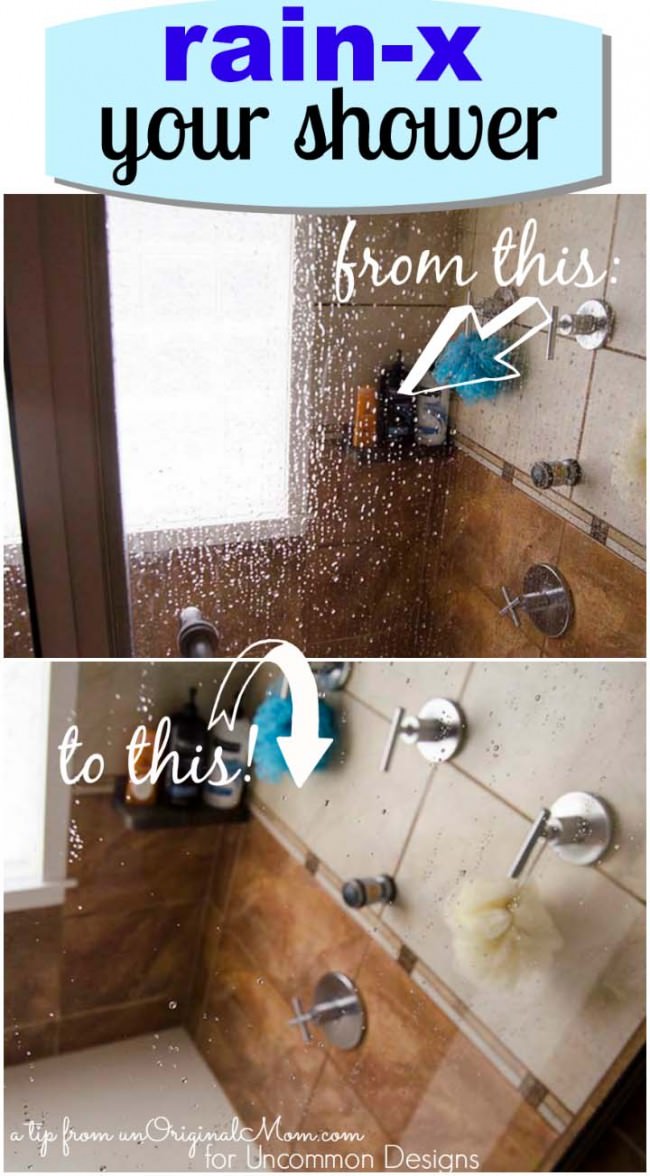 38. Simple Grout Cleaning Recipe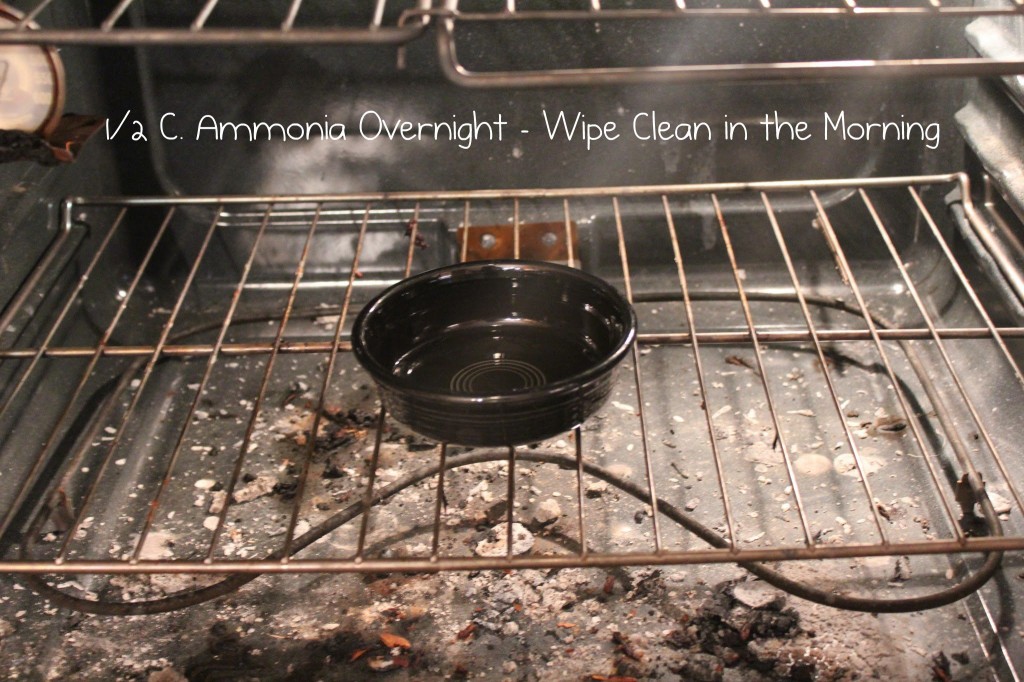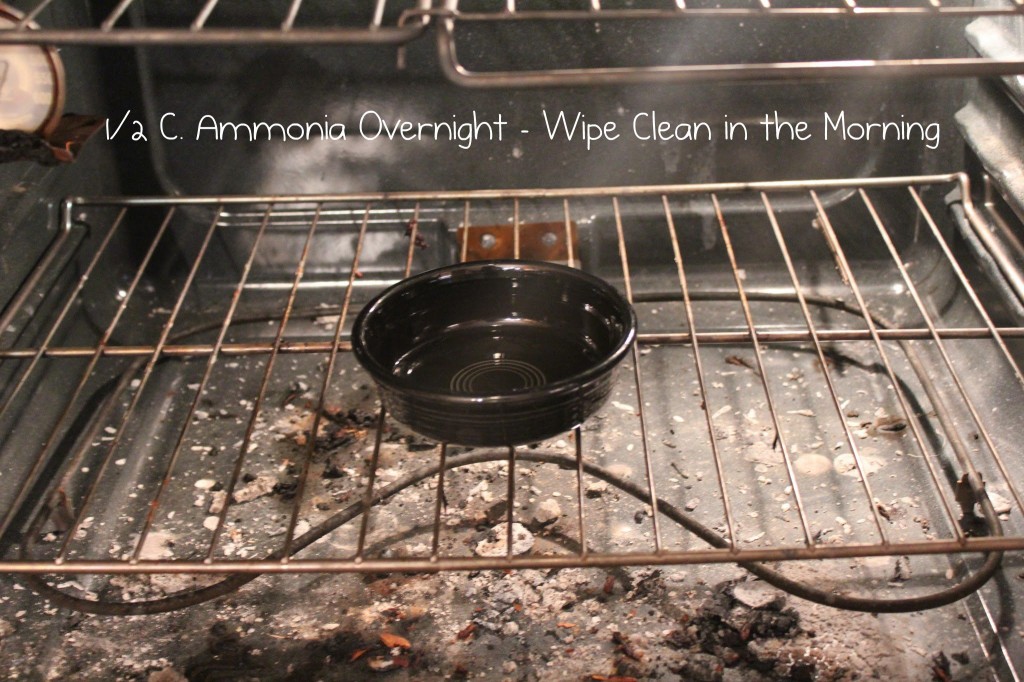 Source: Practically Functional
Baking soda and bleach are both commonly used to whiten and clean things around the home. Use them both for even more cleaning power on your grout.
39. Another Place to Use Lemons for Hard Water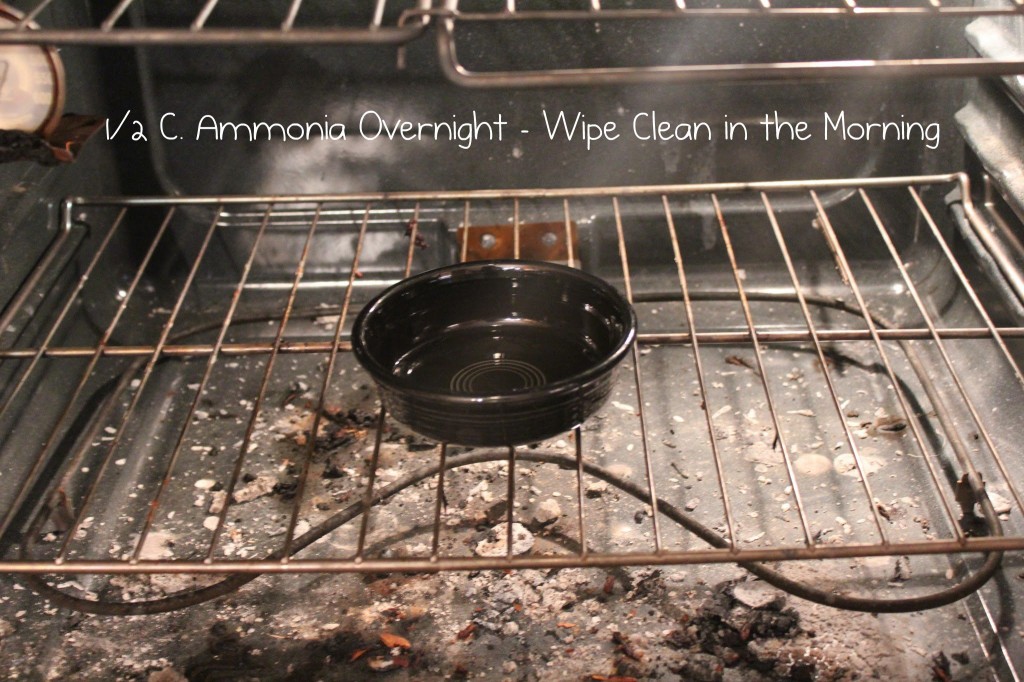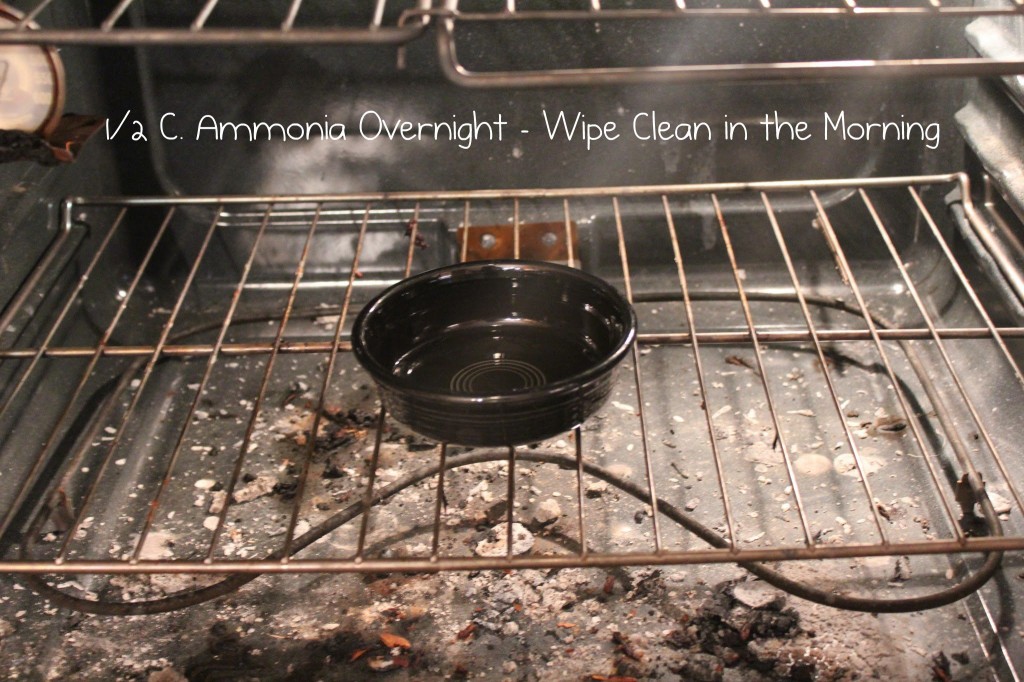 Source: Broccoli Cupcake
Water stains on shower faucets are often extra stubborn. The regular use of any shower makes it one of the worst places for calcium buildup. A lemon slice applied directly across the faucets can wipe those deposits right off.
40. Fun Power Scrubbing DIY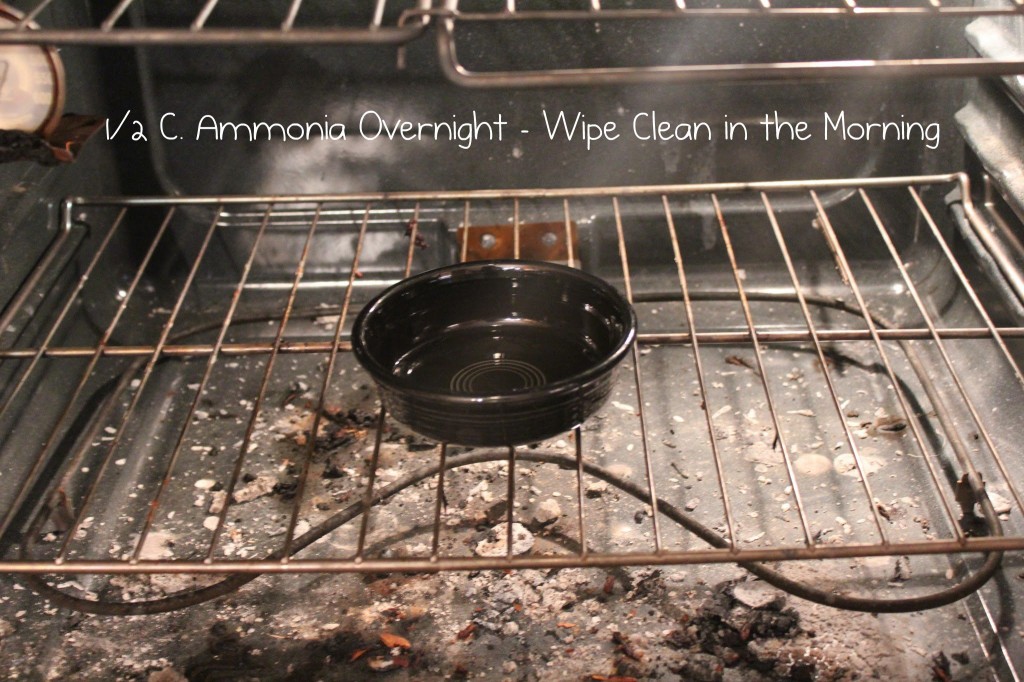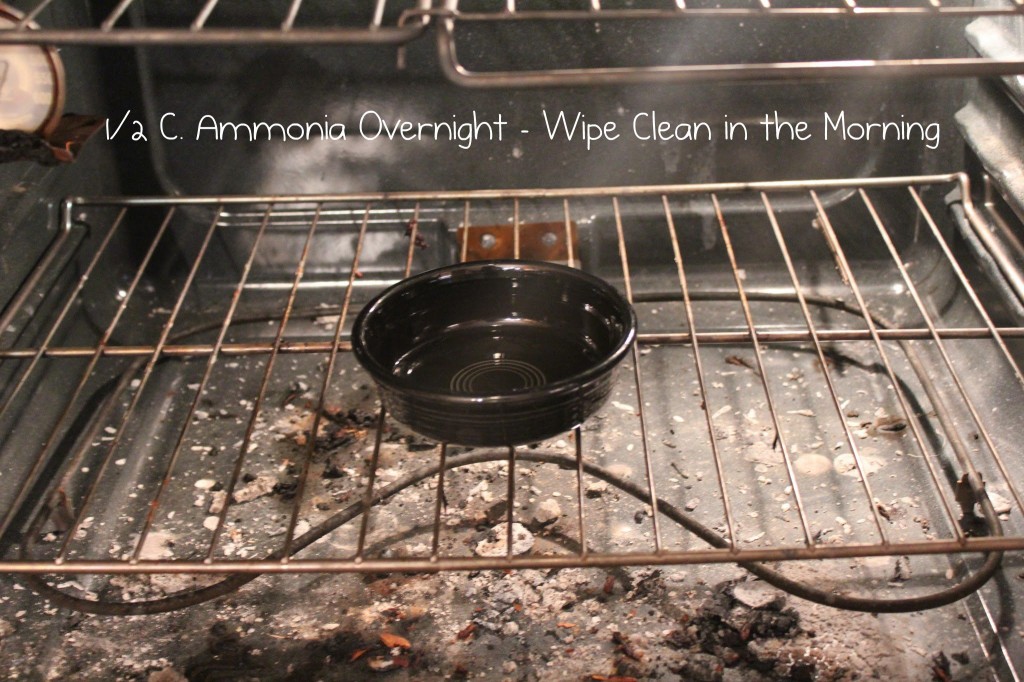 Source: Instructables
Combined with any of the sink or bathroom cleaning recipes in this list, make the power drill brush to take the work out of scrubbing anything yourself.
41. Try Lemon Juice to Clean Your Cutting Boards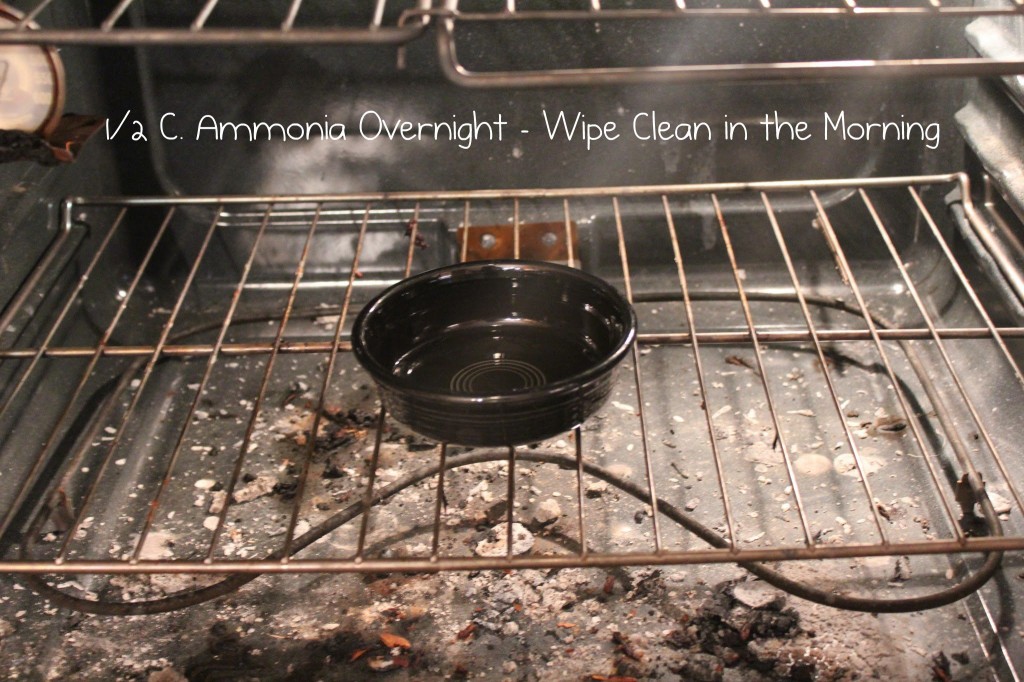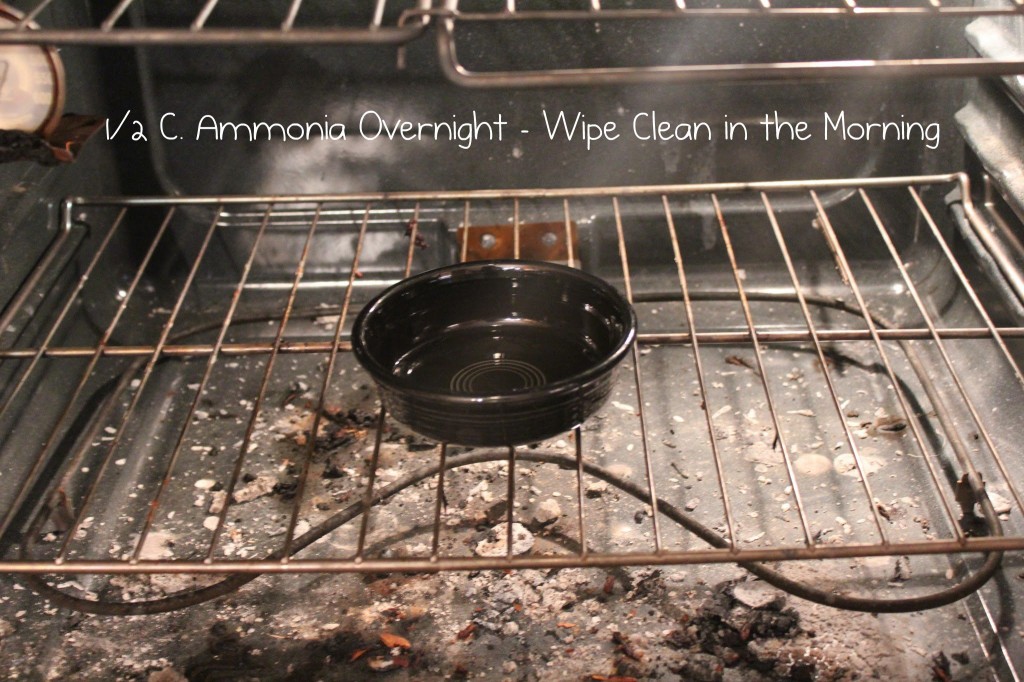 Source: One Good Thing By Jillee
Your cutting boards are one of those things you want to be careful about using harsh chemicals to clean, whether they're wooden or just plastic. Try lemon juice for a natural way to attack any stains on your cutting board.
42. Carpet Rake Against Pet Fur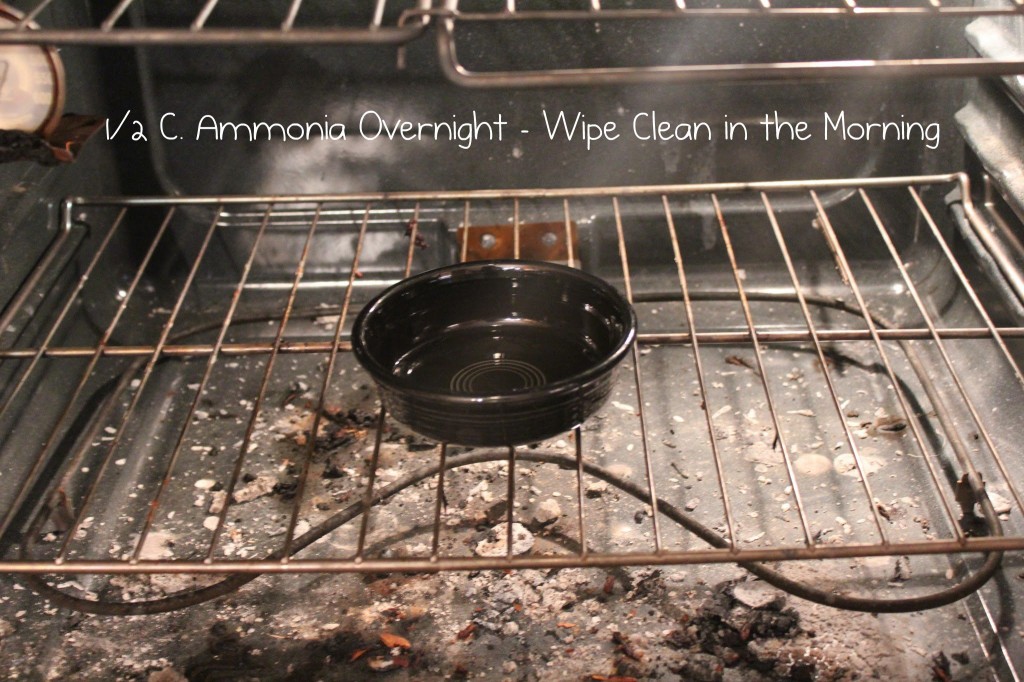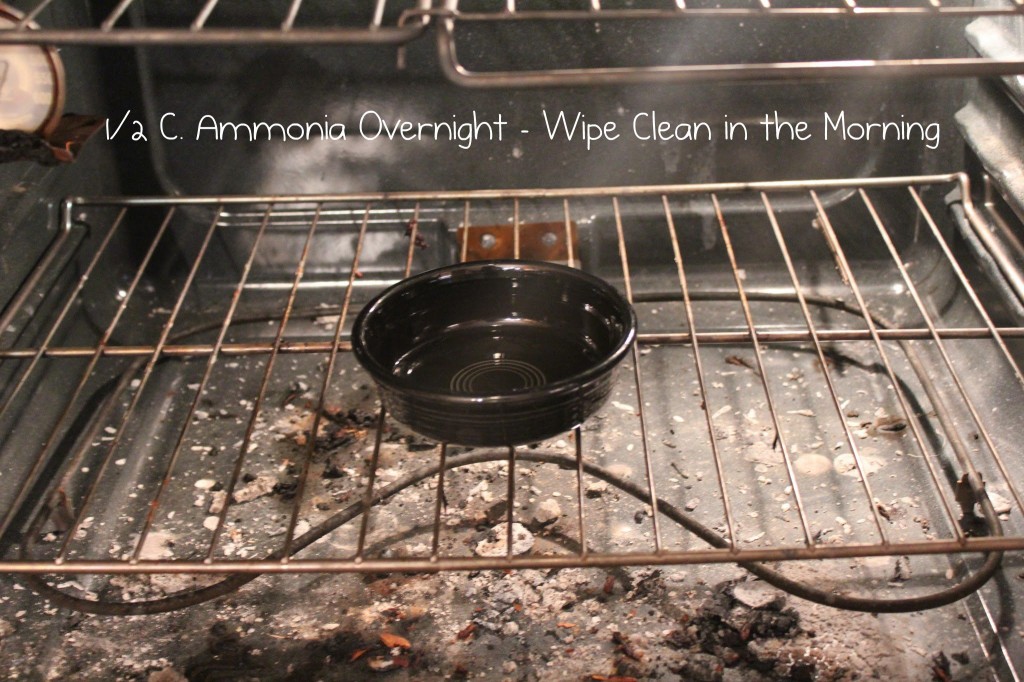 Source: School of Decorating
A glass window squeegee isn't exactly the easiest thing to use across a large surface like a carpeted living room. Consider buying a carpet rake to win your war against pet hair once and for all.
43. Another Iron Cleaning Trick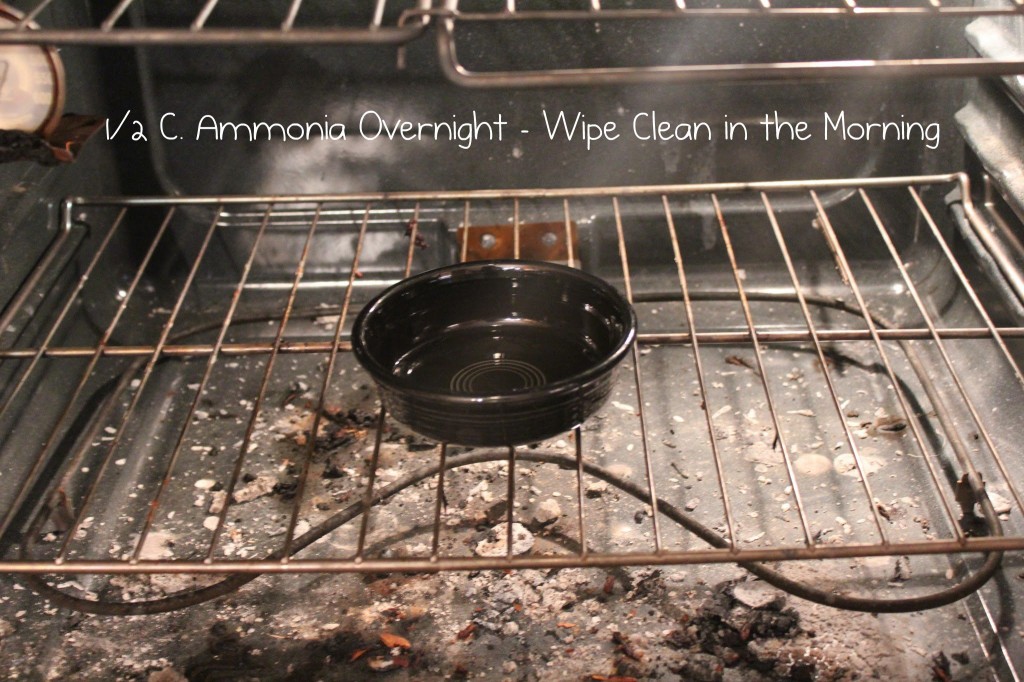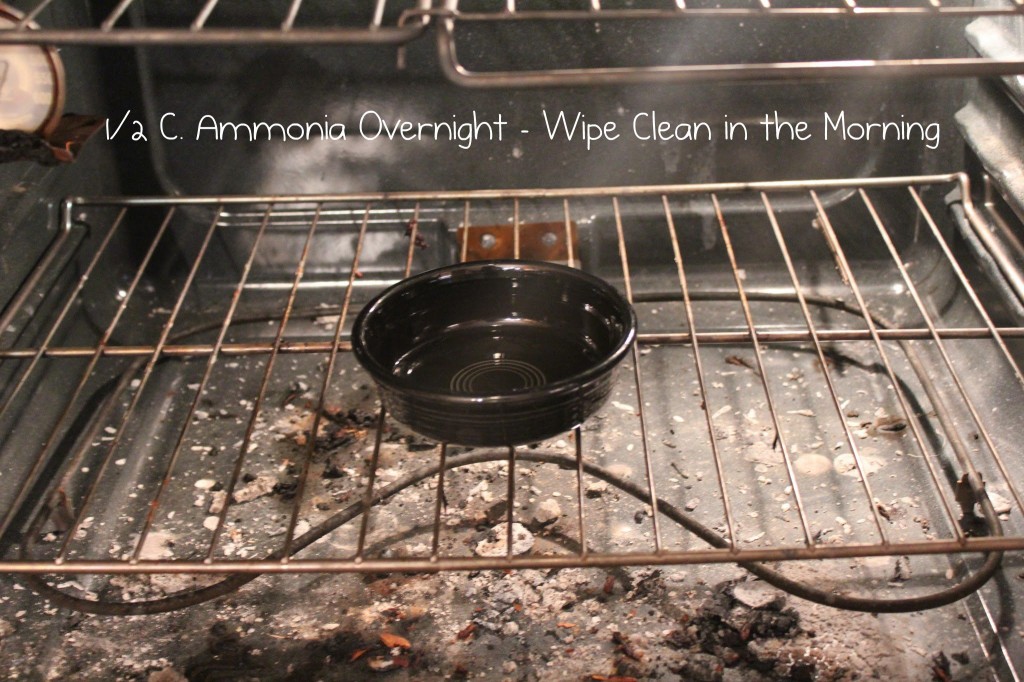 Source: At Charlotte's House
If you're not too thrilled about using all that salt for cleaning your iron, try this method instead. Start with a vinegar wipe followed by a baking soda scrub to clean up years of buildup.
44. Tackle Stubborn Slow Cooker Stains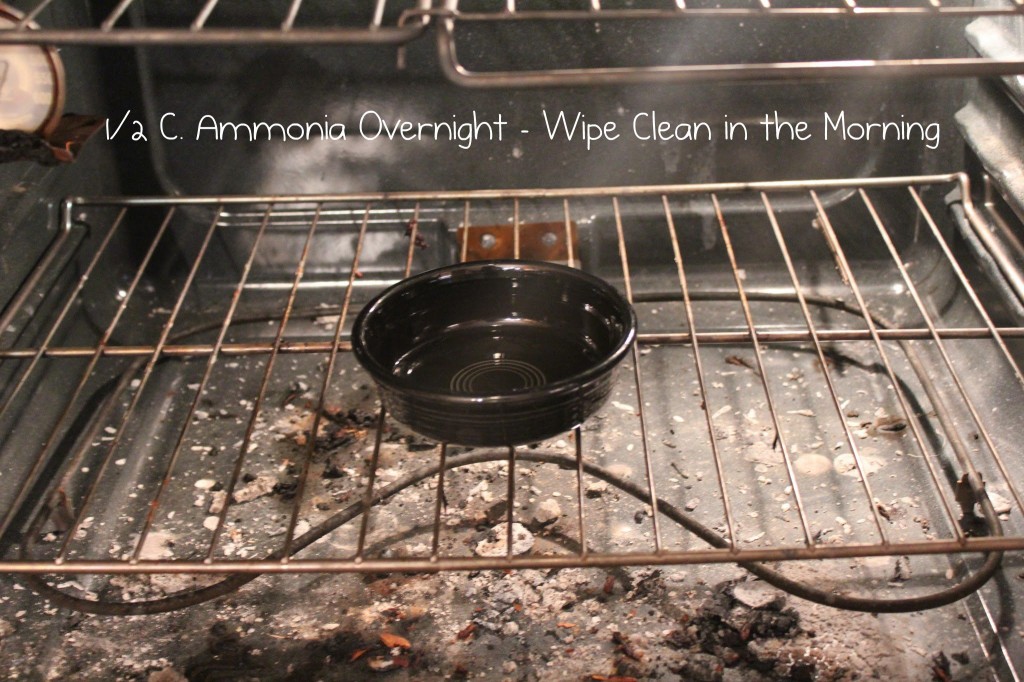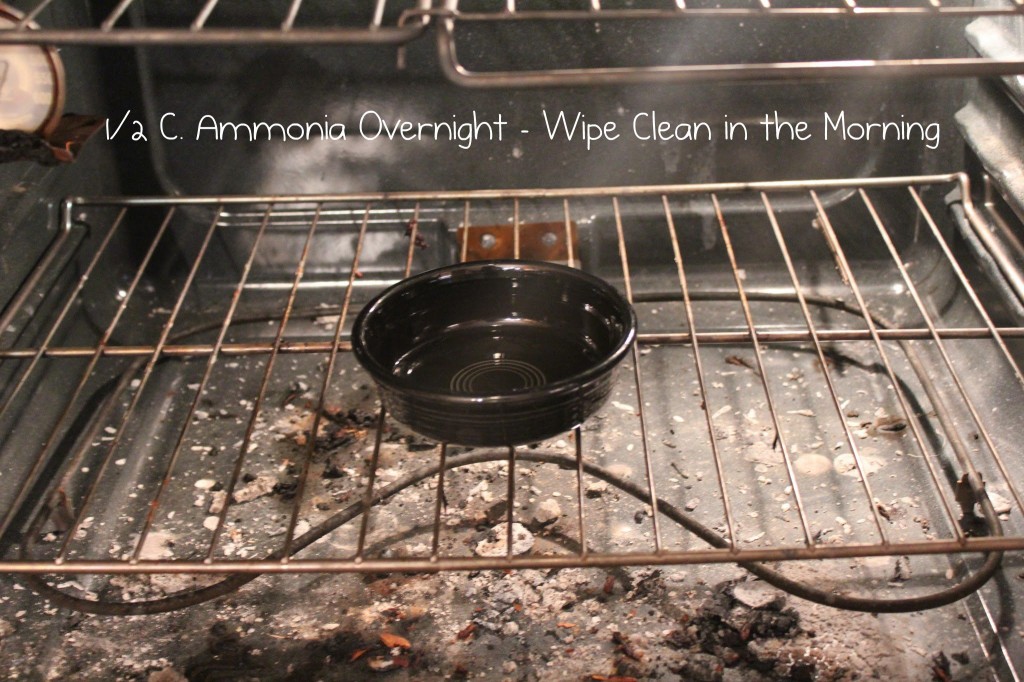 Source: One Good Thing by Jillee
Just like with an oven, a little bit of ammonia overnight with lid can make it easy to wipe up any burnt buildup on the inside. If you need any more scrubbing, then a hydrogen peroxide and baking soda paste will do the trick.
45. Wash Vacuum Filters in the Dishwasher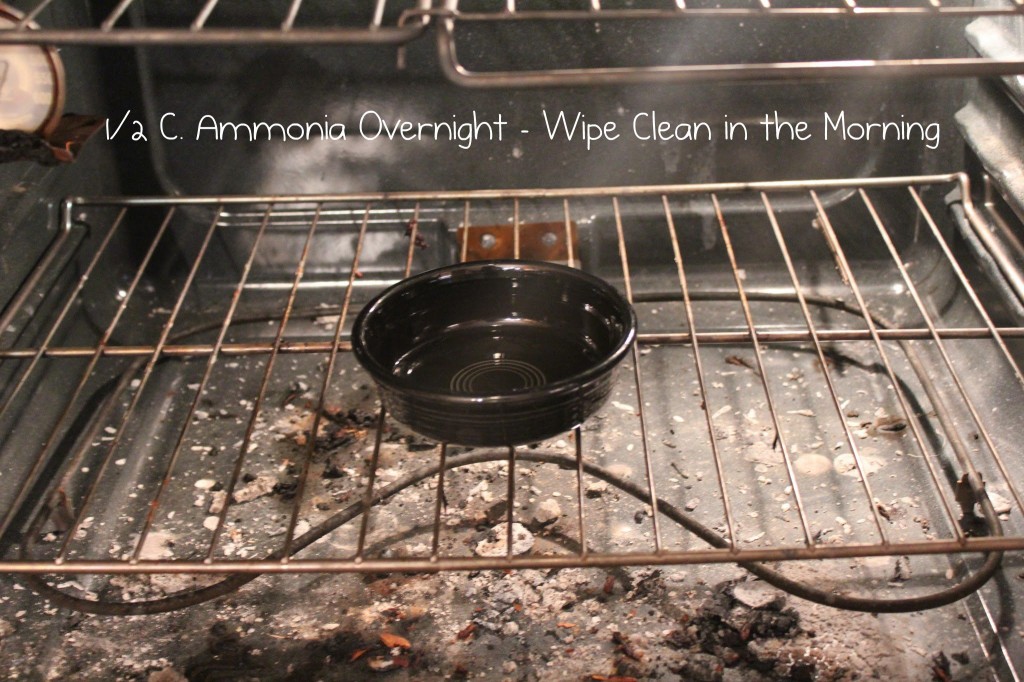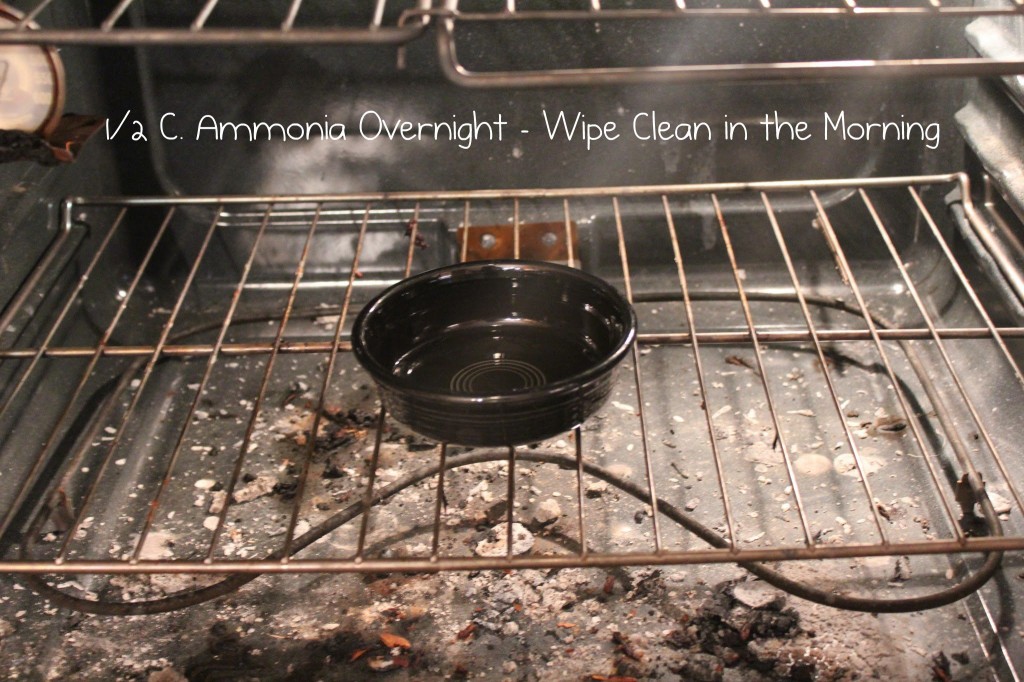 Source: A Girl and Her Needle
If your vacuum uses a reusable filter, try just throwing them into the dishwasher to clean them up.
46. Use this Simple Mix for Cleaning Bathtub Scum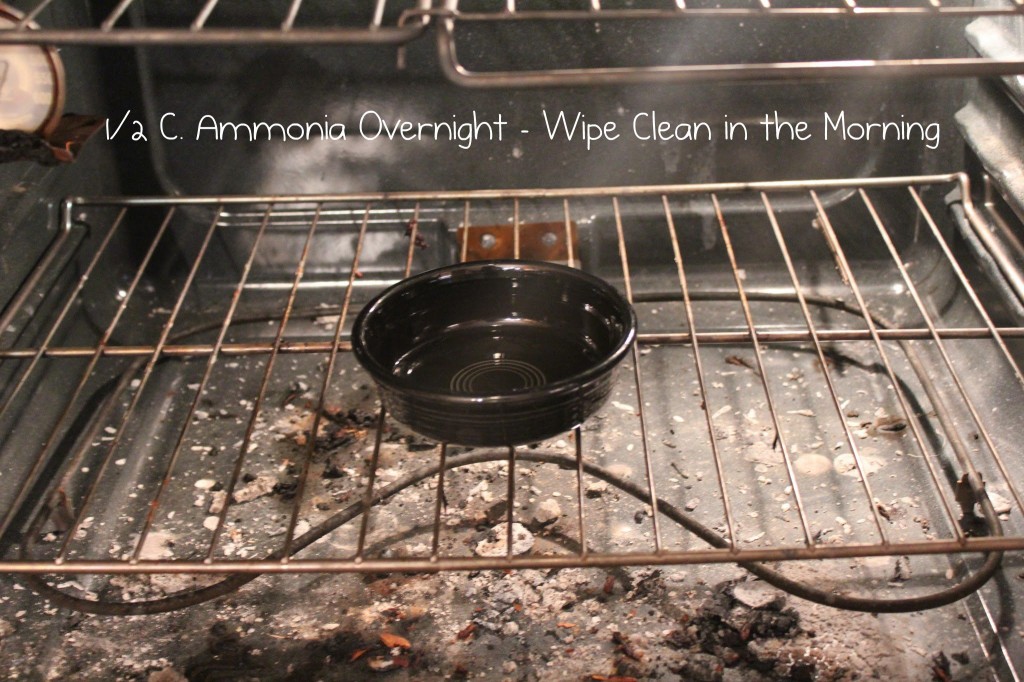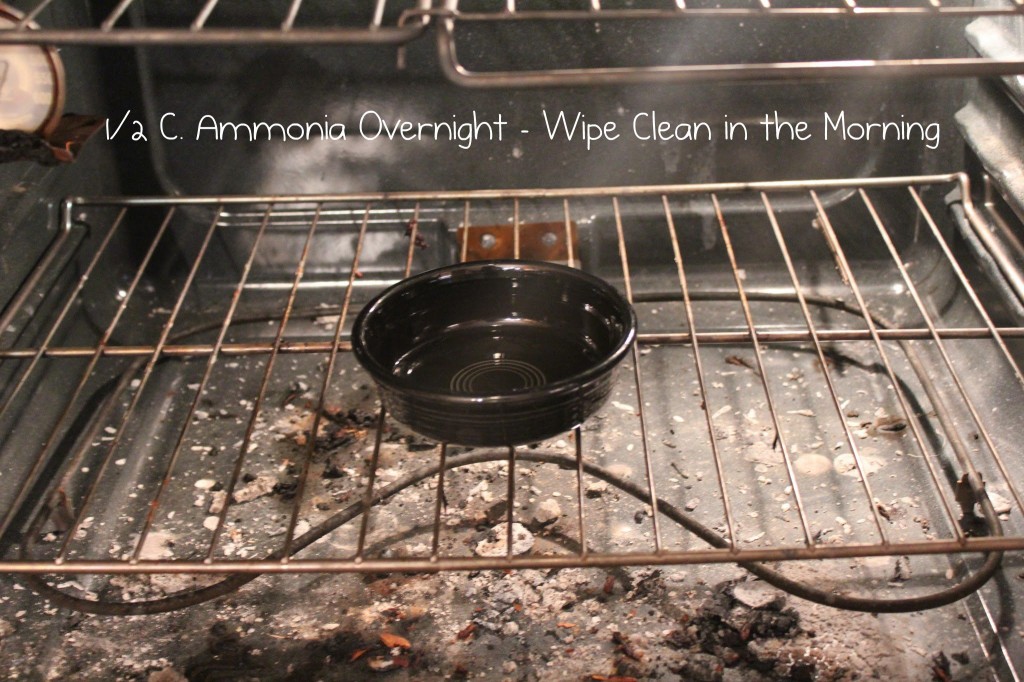 Source: The Craft Patch Blog
A dish soap and vinegar mix can cut through the grime and buildup in your bath tub. Check out the power drill scrubber below to really cut through the dirt.
47. De-Pill Your Clothes with Just a Razor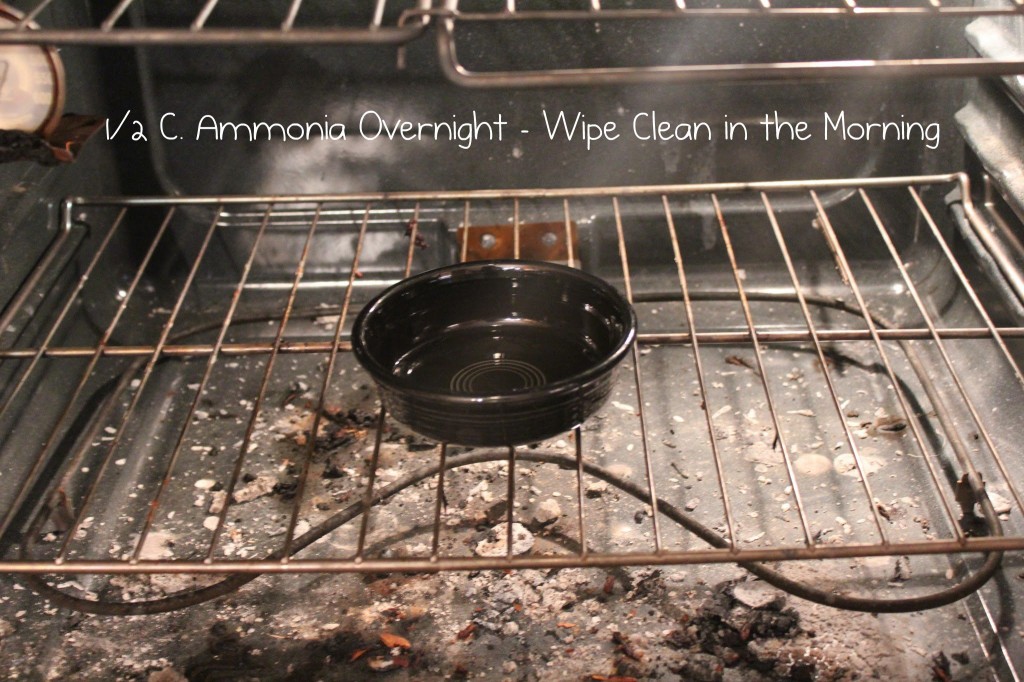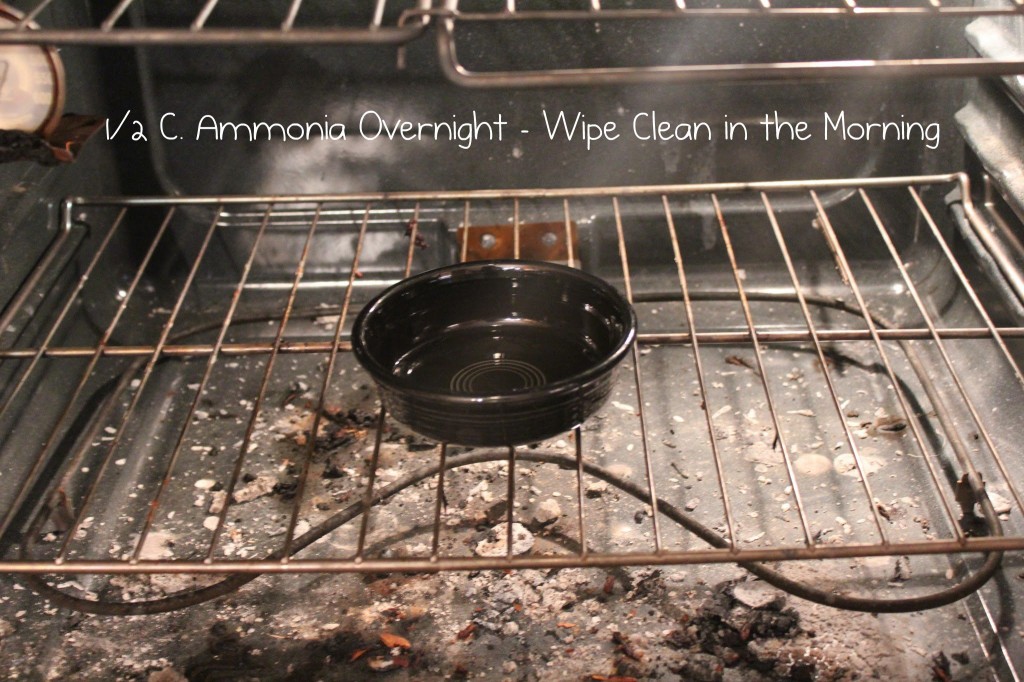 Source: Cotton and Curls
Don't spend a lot of money on a sweater shaver to de-pill your clothes. Instead, use razors after you're done with them instead.
48. Remove Water Marks on Old Desks with Toothpaste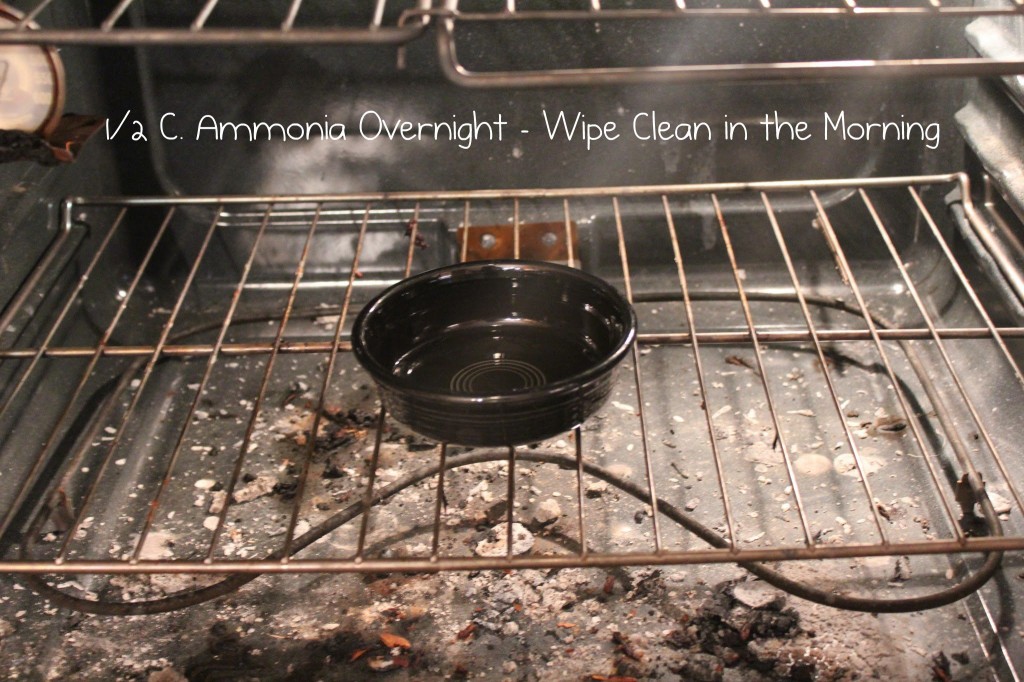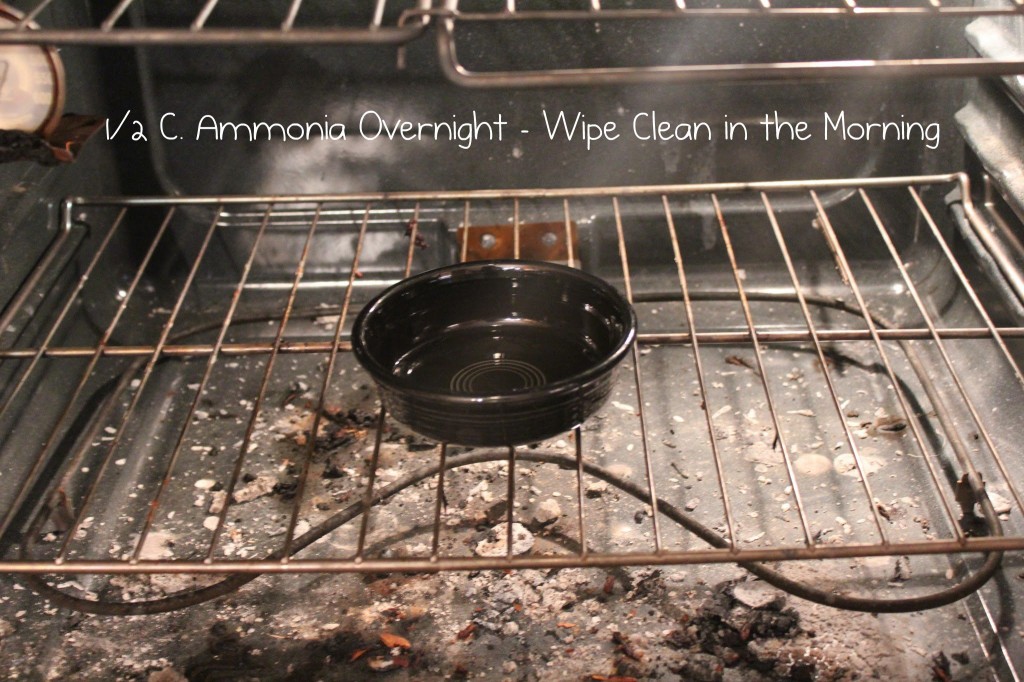 Source: Charles and Hudson
Out of several different methods, Charles and Hudson found that toothpaste is a surprising way to get rid of old water marks.
49. Vinegar and Lemon Water Ice Cubes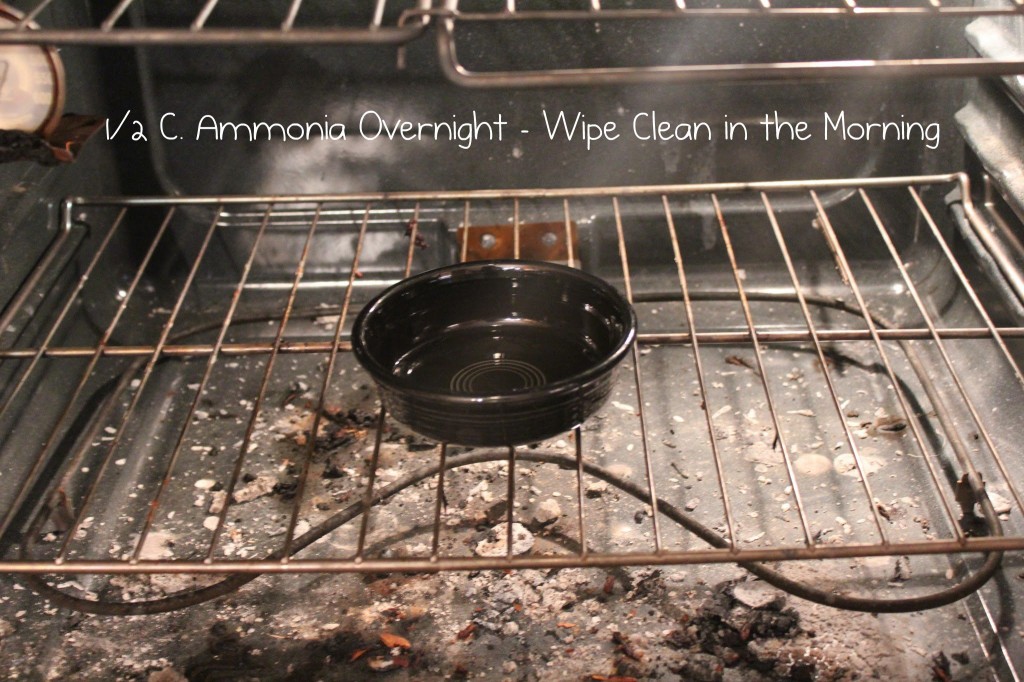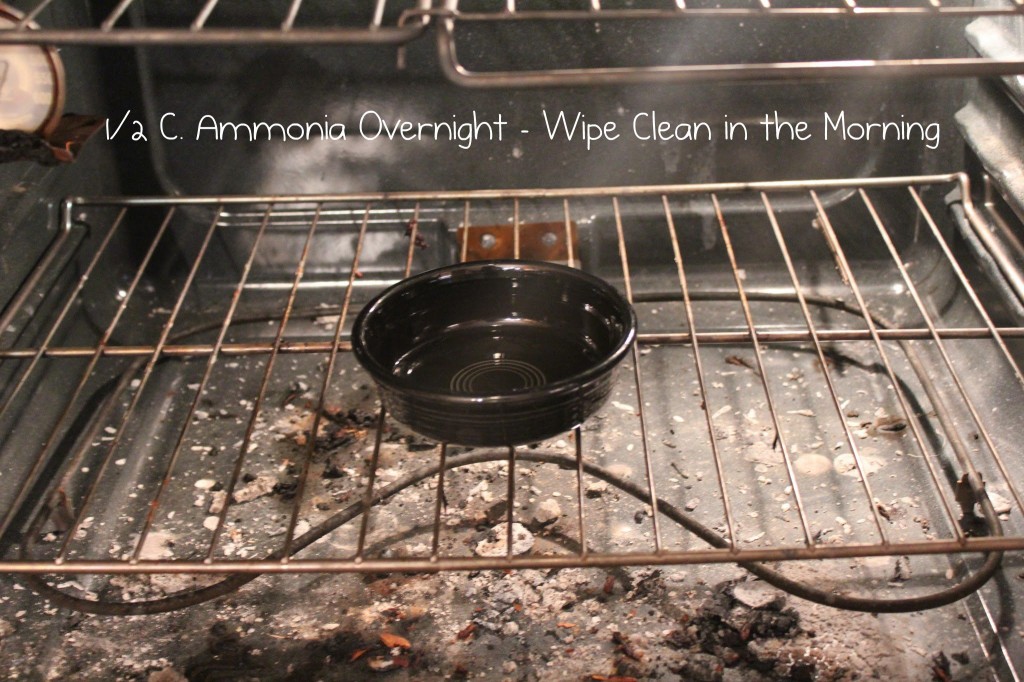 Before you get too worried, know that the vinegar and lemon water ice cubes are not for your summer drinks. This is a clever way to maintain your garbage disposal.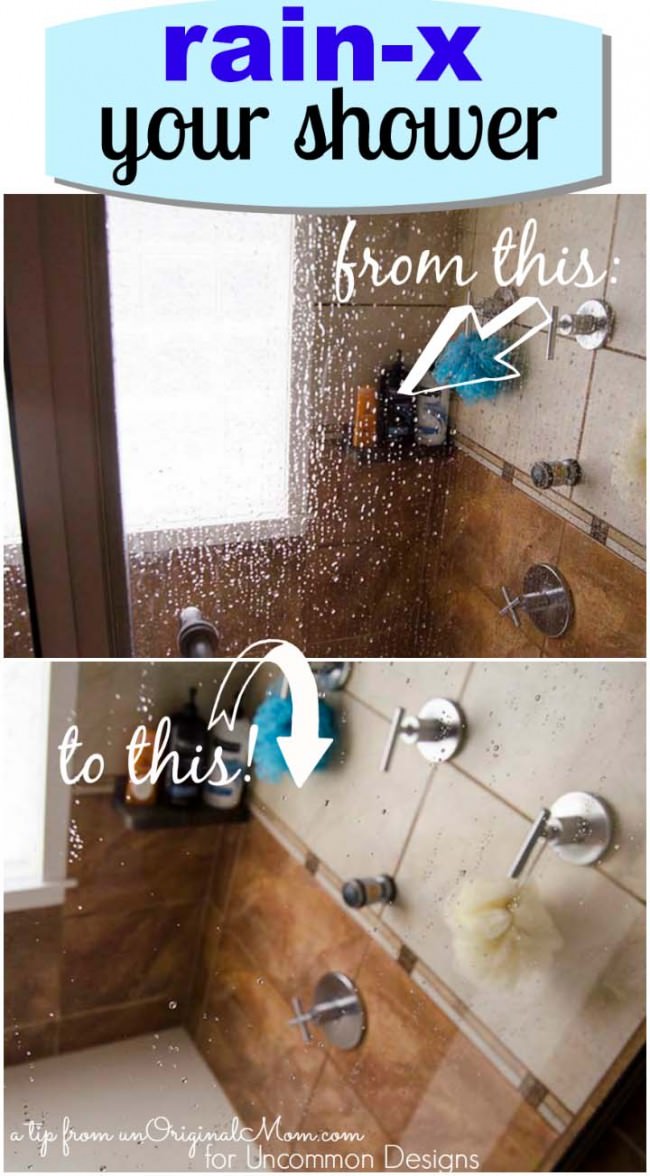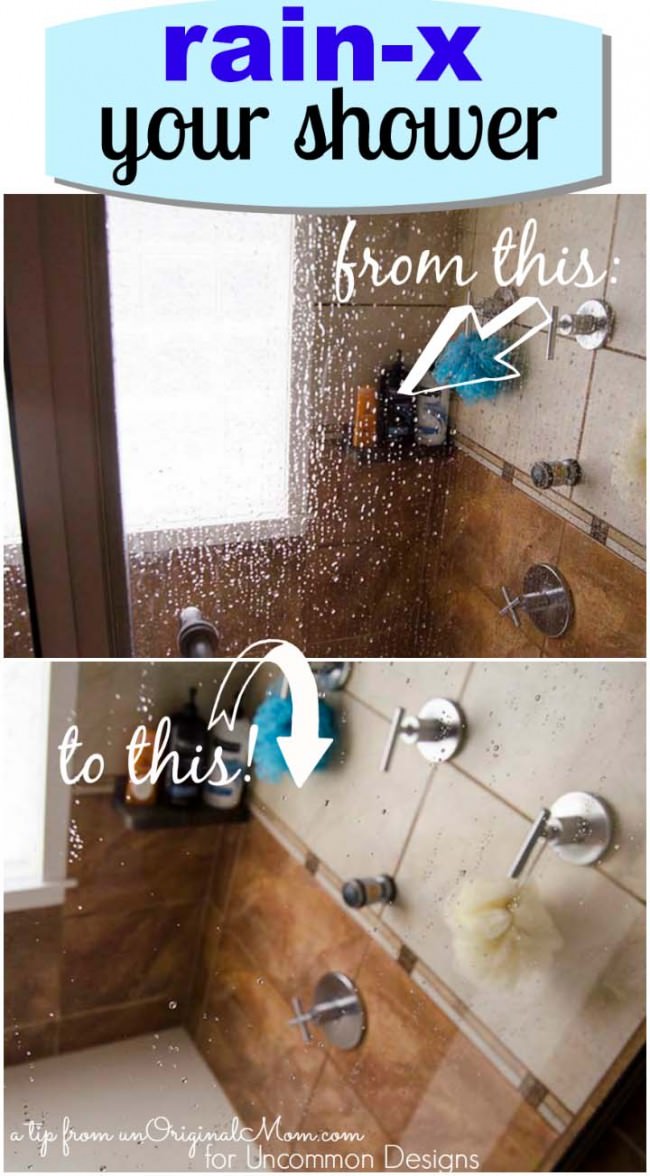 50. Kool-Aid Toilet Scrub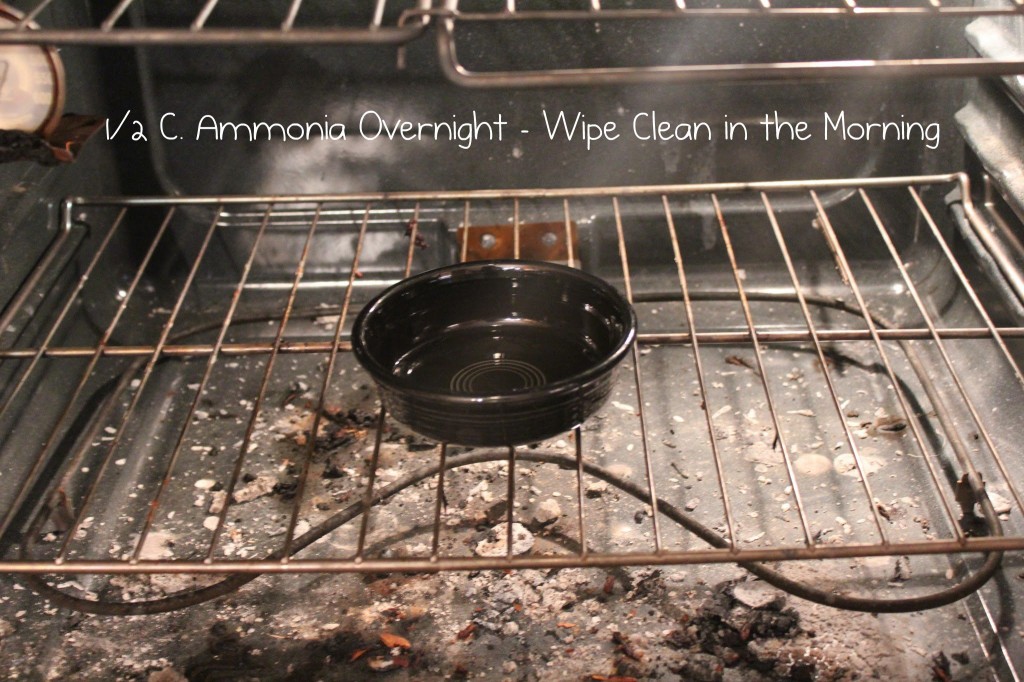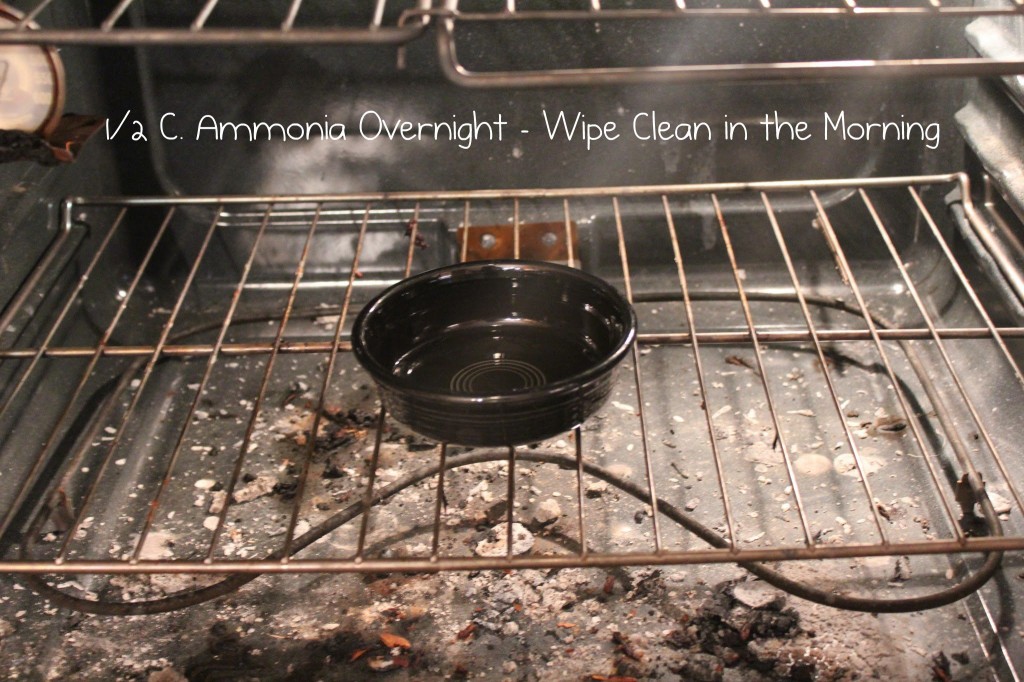 Source: One Crazy House
The citric acid from Kool-Aid and the fun flavors it comes in makes it a silly but surprisingly effective way to scrub your toilet.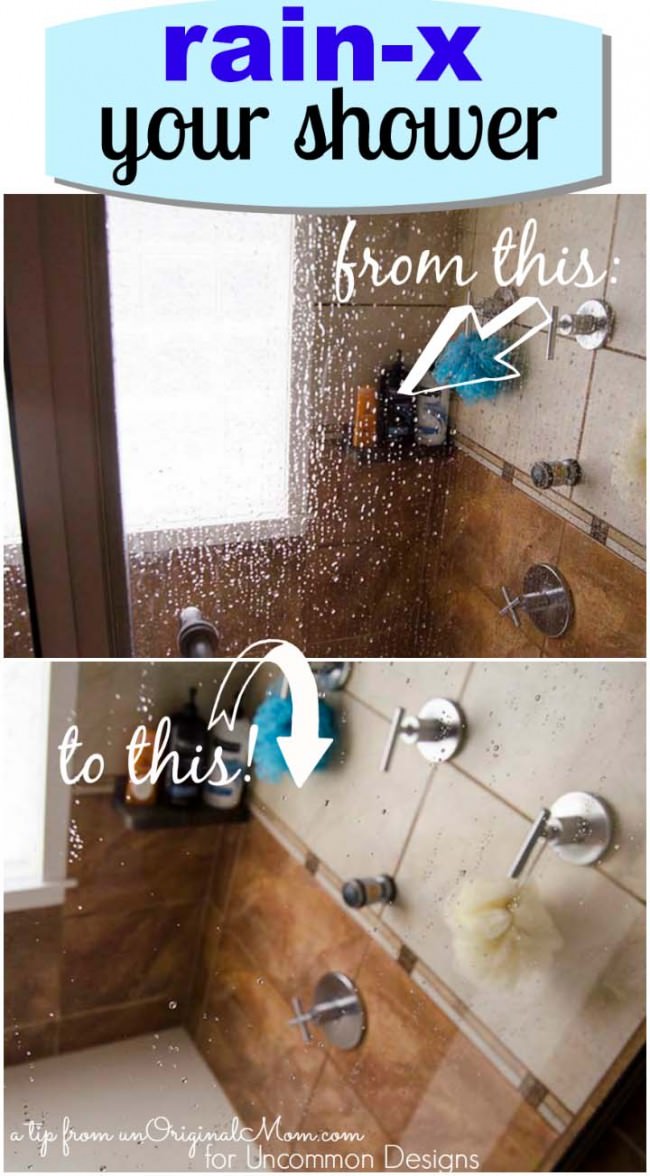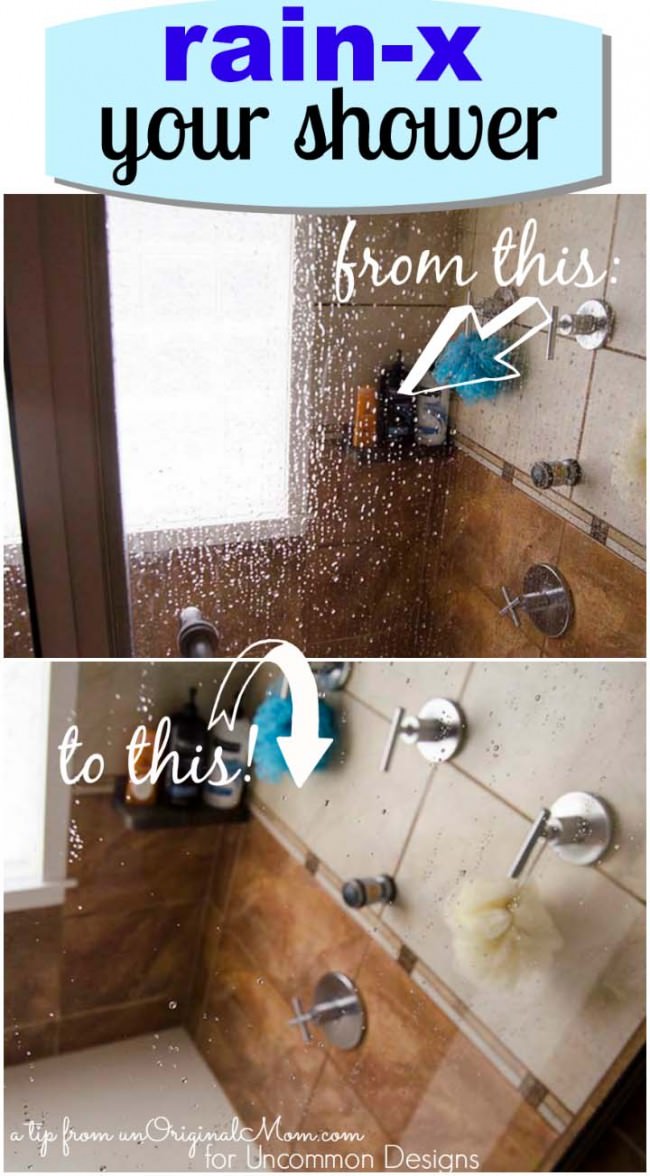 51. Scrub Awkward Containers Magnet Sponges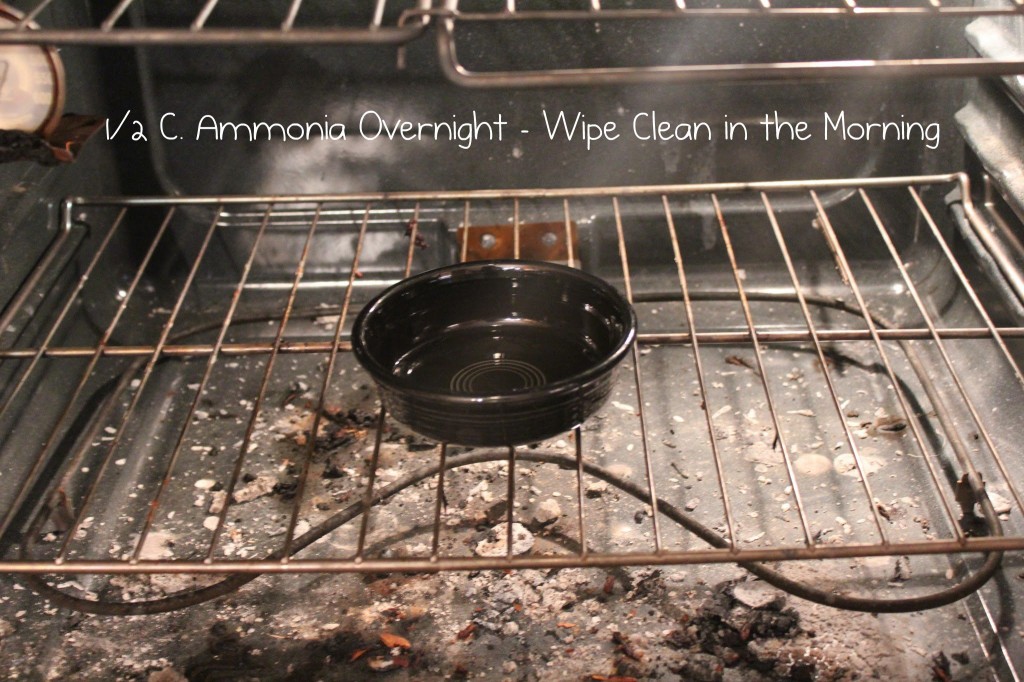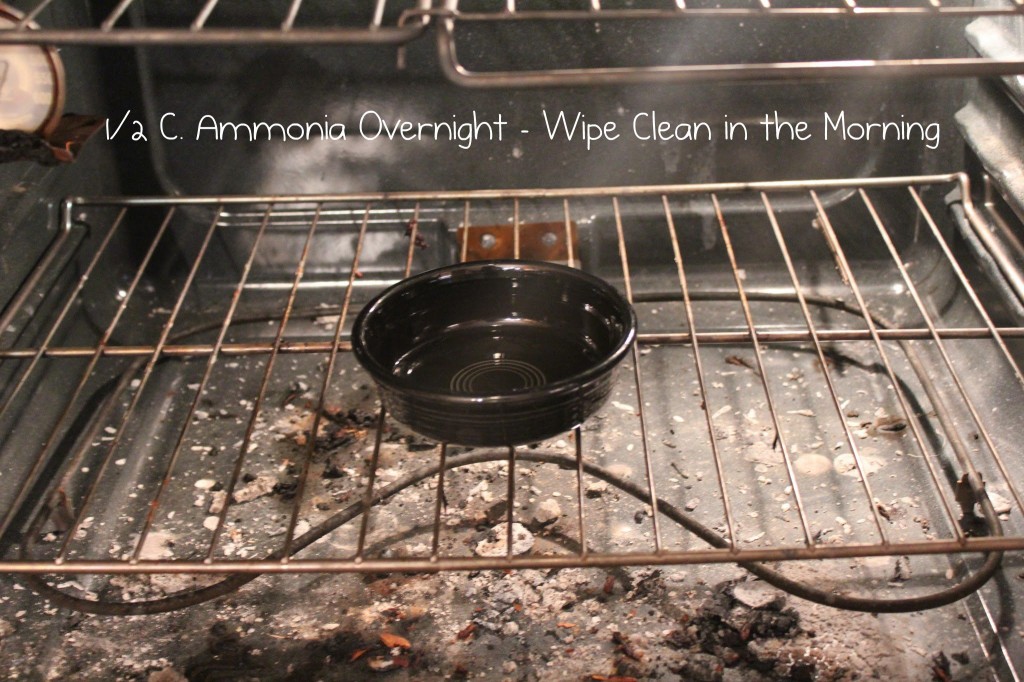 Here's a clever trick for those awkward containers that you can't get your hand inside of. Cut a sponge in half, put a magnet in each side, and use this invention to scrub the inner surfaces of the vessel. See the source for more details!
Source: Tip Hero
52. Sweep Up Big Liquid Spills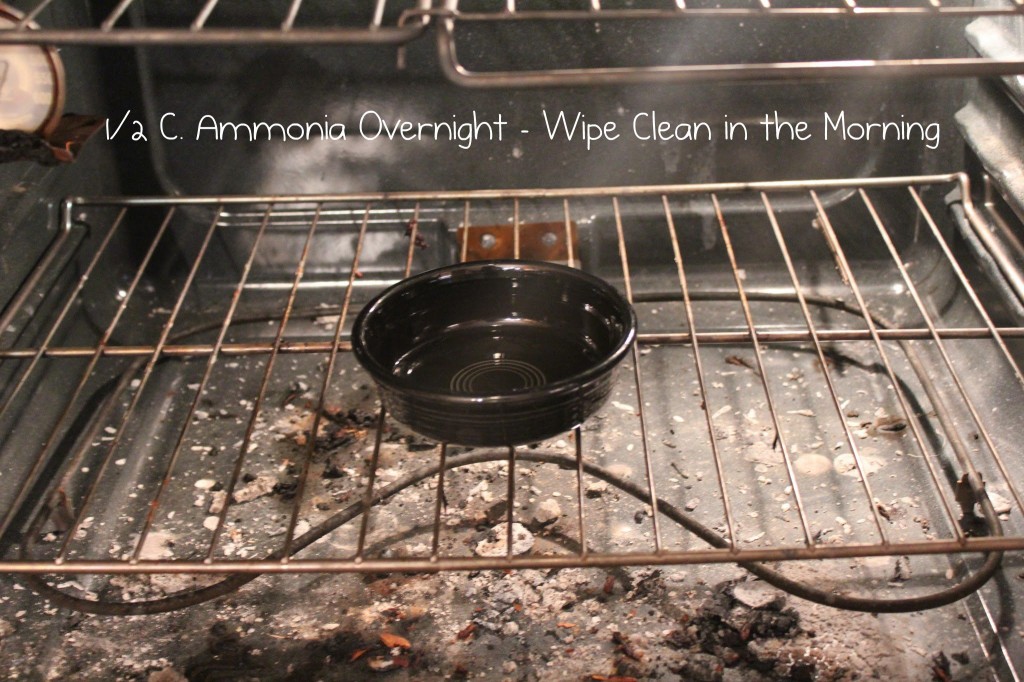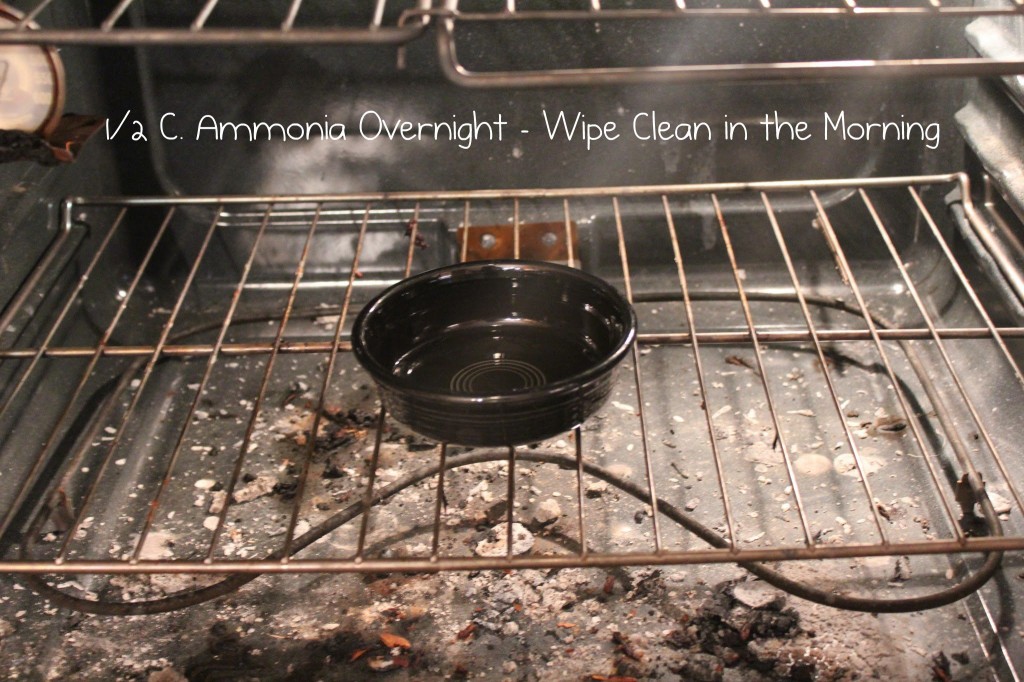 Source: Wonder How To
Big liquid spills are a nightmare kitchen situation, especially if you just spilled a huge amount of soup or sauce that you've been working on for hours. It takes way too much work to properly soap up all of the liquid. If you have a lot of flour on hand, however, the flour can absorb the liquid and make it easy for you to just sweep up the mess.
53. Ketchup and Salt Copper Polish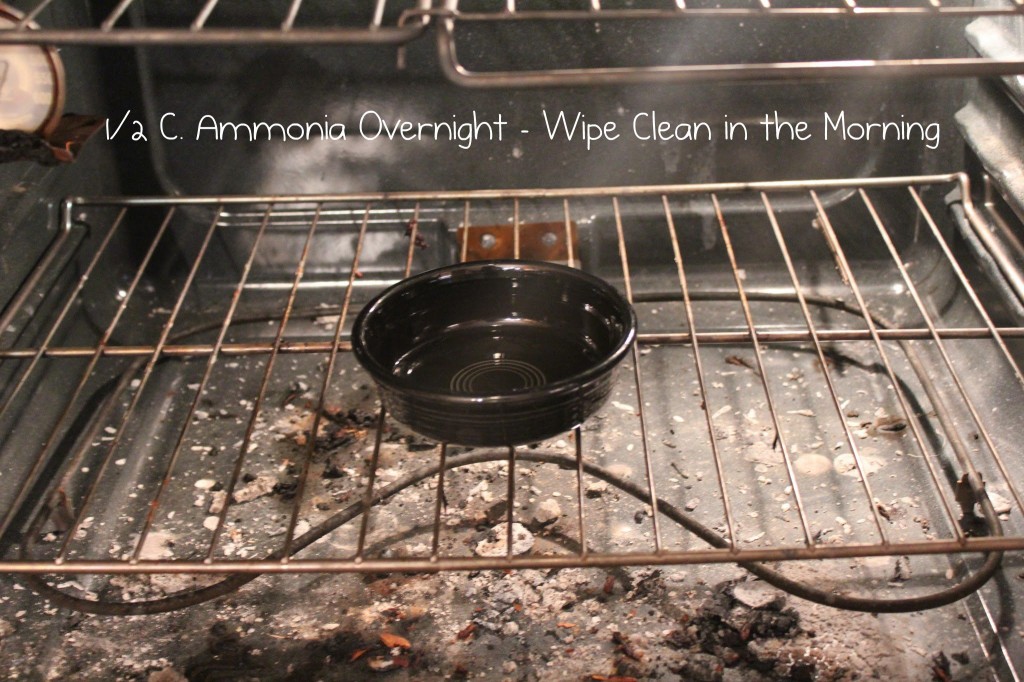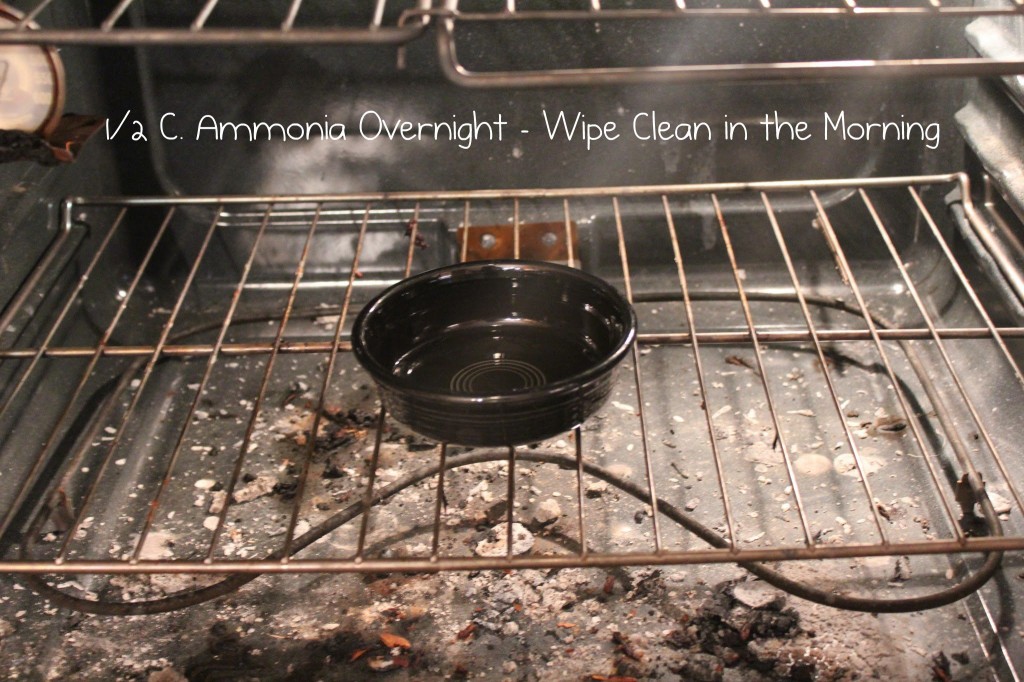 Source: Kaufmann Mercantile 
With equal parts salt and ketchup, you can polish your copper using a soft natural fiber cloth. This is a gentle way to polish your copper, so you'll need a stronger treatment for anything that's deeper into the copper.
54. Polish Wood with Beer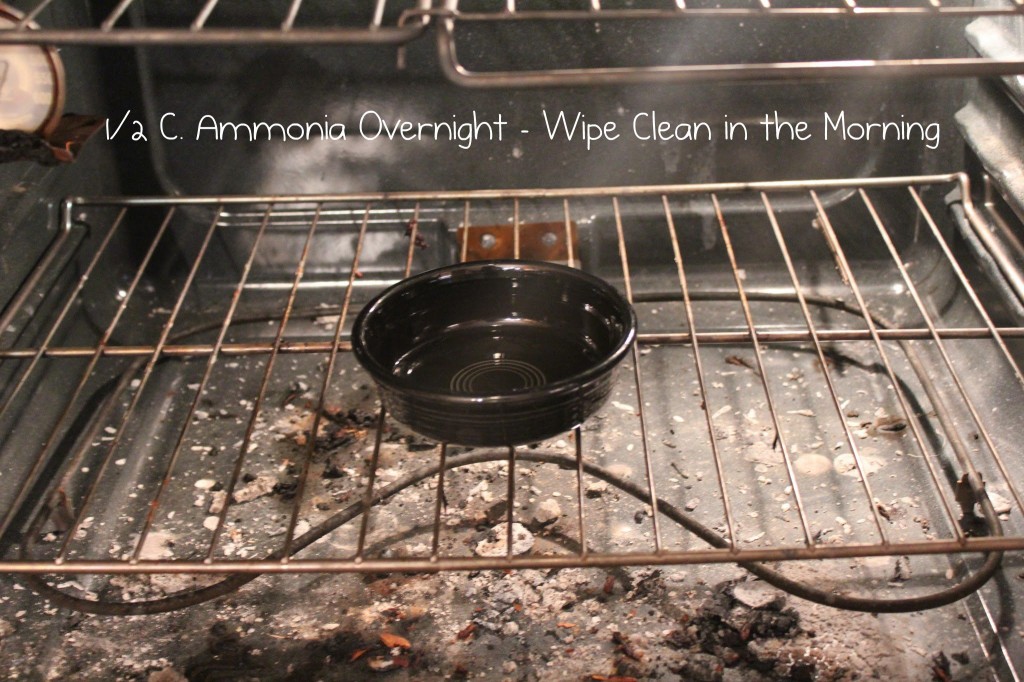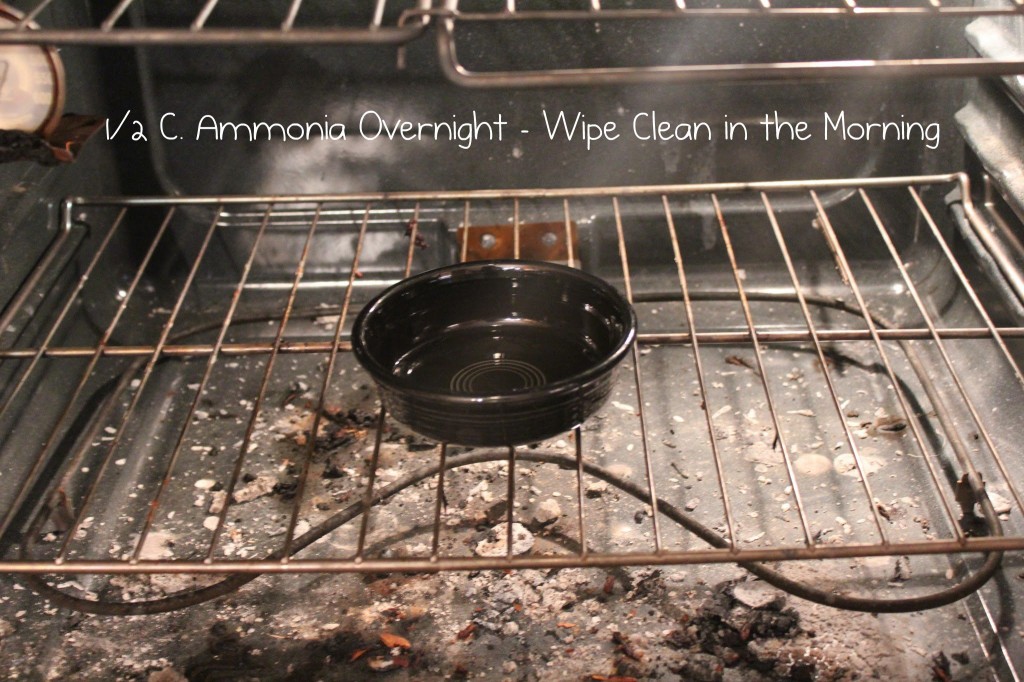 Source: Wonder How To
Surprisingly, beer can work as an effective polishing liquid for wood. Make sure you test it on a small area first to check that it works for your furniture.
55. Lemon Dish Rinse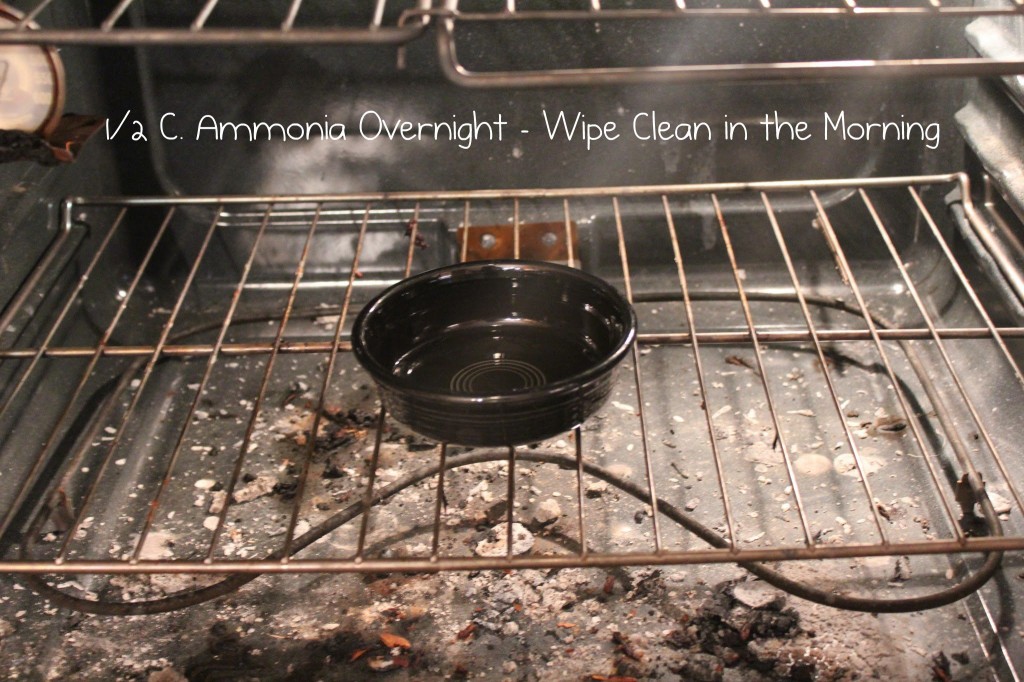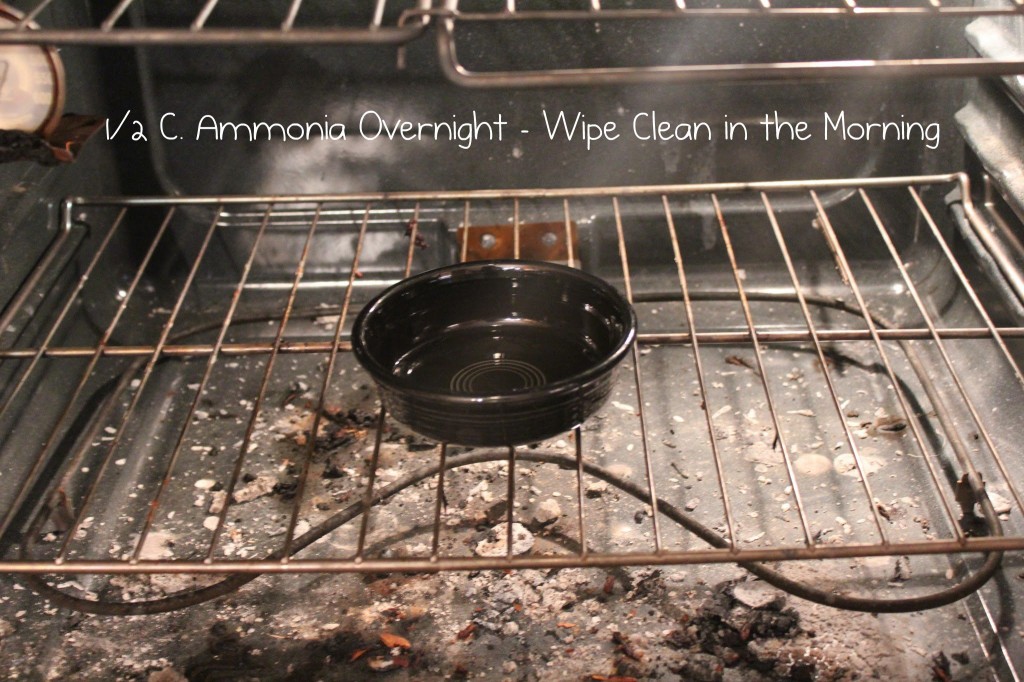 Source: Wonder How To
Lemons make a regular appearance on this list, and it's because the citric acid and fresh scent of lemons make it so appealing to use all around the house. Throw a lemon slice into your dishwasher to help prevent calcium deposits from forming on both your dishes and dishwasher.
56. Easy and Fun Sweeping with "Swiffer" Socks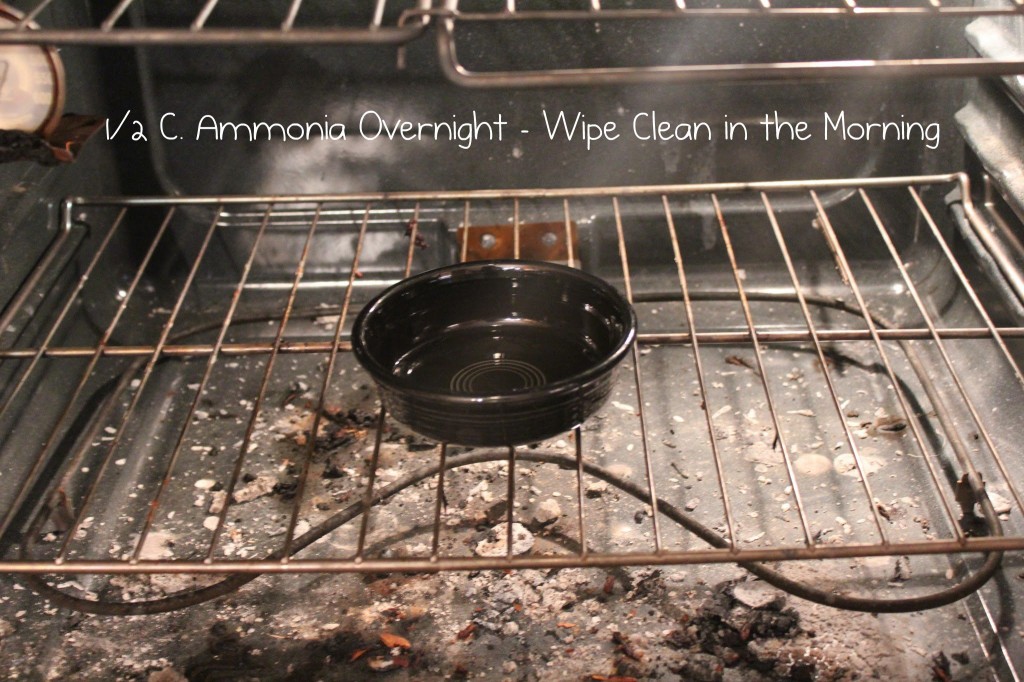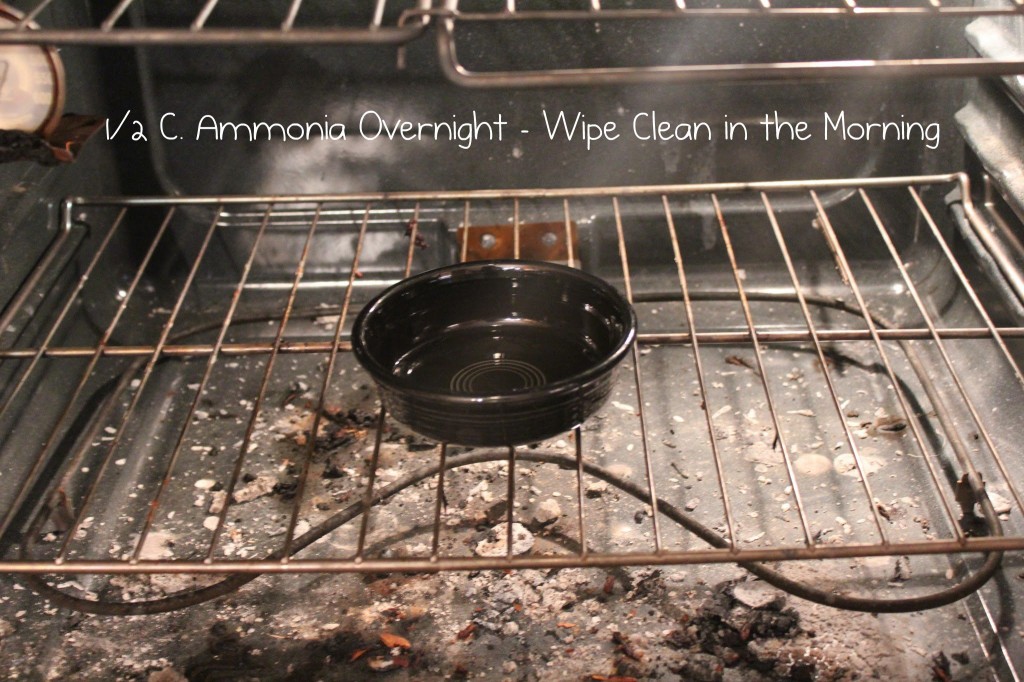 Source: Buzzfeed
This is a fun one for those that hate sweeping and dusting your floors. WIth a pair of super fluffy socks, you can be a human Swiffer sweeper as you run around the house.
57. Use a Razor for Paint Splatter on Clothes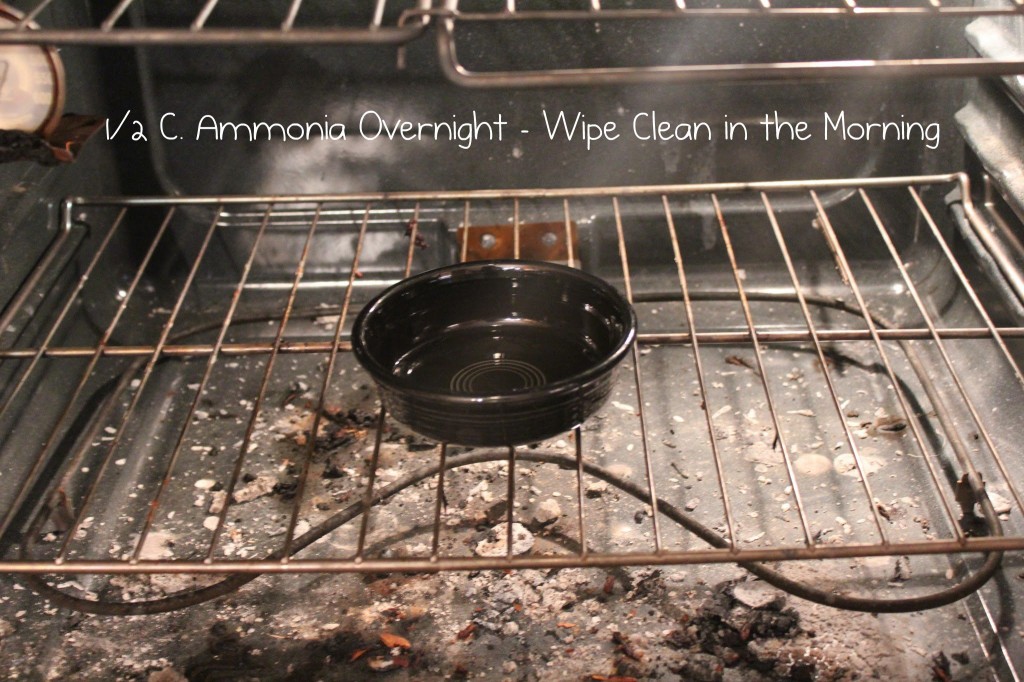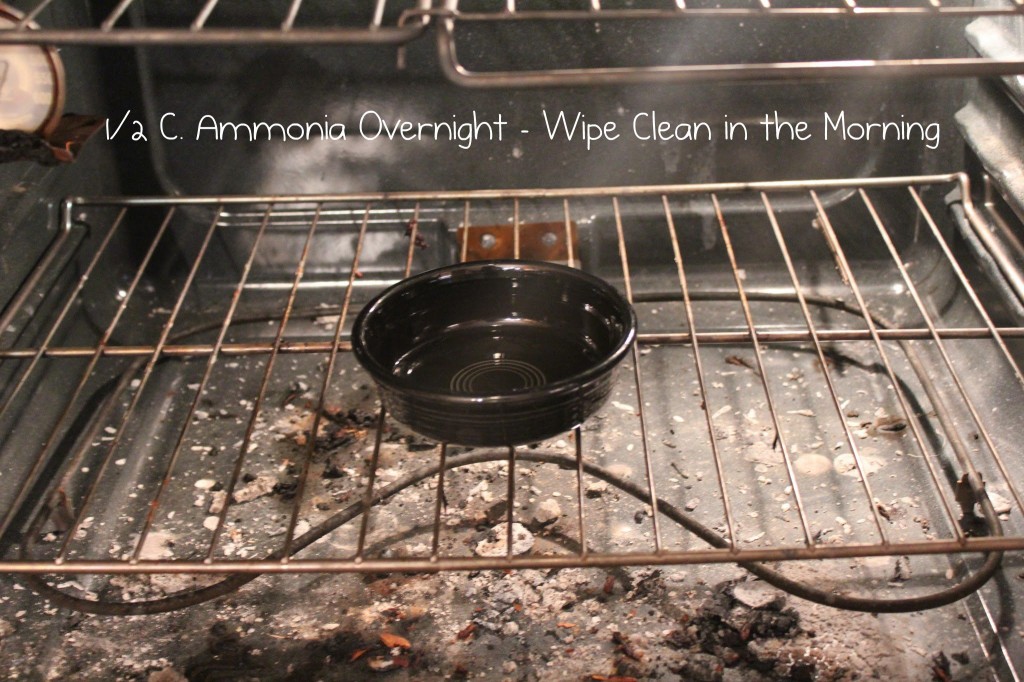 Source: Lifehack
If you have little paint specks all over your clothes, a razor can help peel this gently off your clothes. Keep in mind that this won't work if the paint goes any deeper than just the top surface.
58. Pick Up Broken Glass with Bread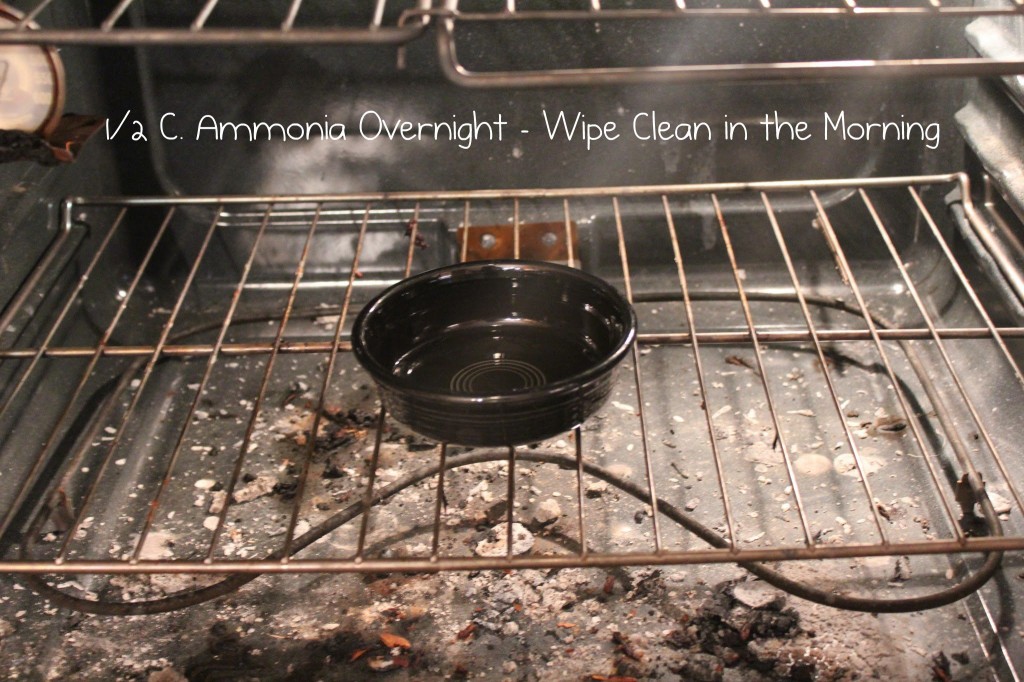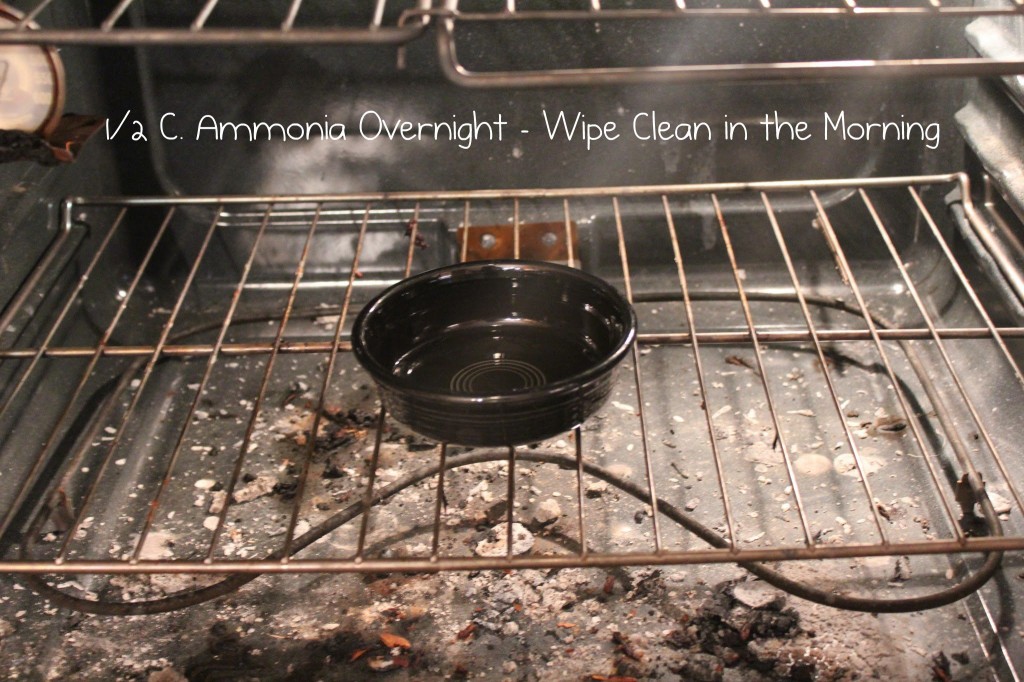 Source: Lifehack
Breaking glass always up being a huge hassle. You have to obsessively sweep and wipe up your entire floor just in case little pieces went flying further than you thought. And there's always the possibility that you might cut yourself. Consider using bread to help pick up glass with less risk of cutting yourself.
59. Whiten Sink Stains with Everyday Products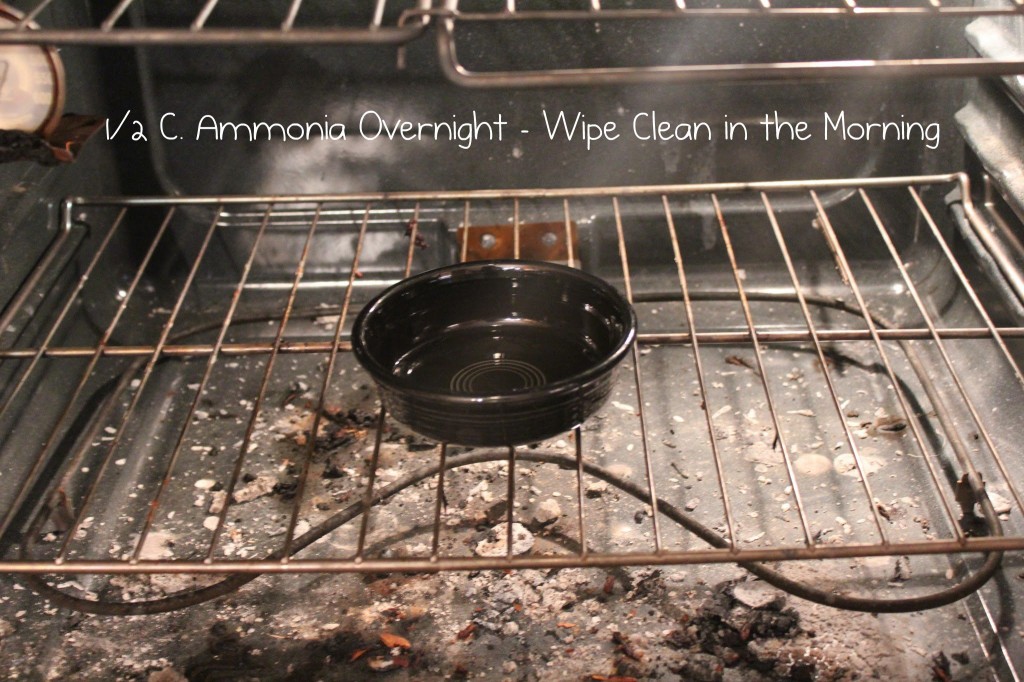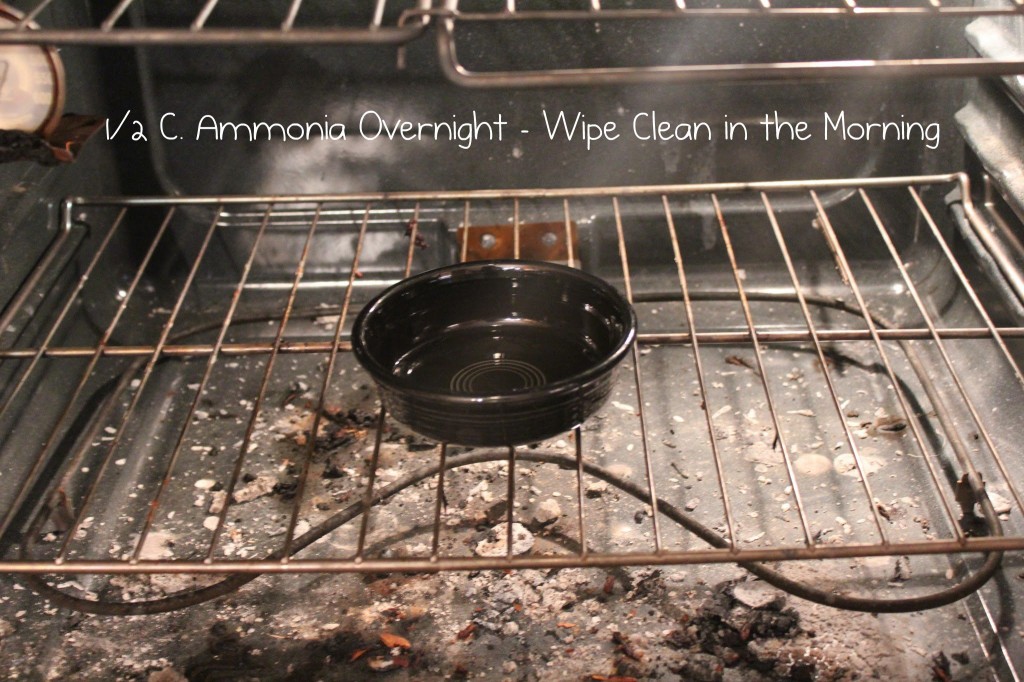 Source: Our Homemade Happiness
Here's another method for cleaning your sink for those extra stubborn stains and deposits. You'll need baking soda, dish soap, lemon juice, and hydrogen peroxide. Checkout the source for a detailed write-up.
60. Remove Jar Smells with Mustard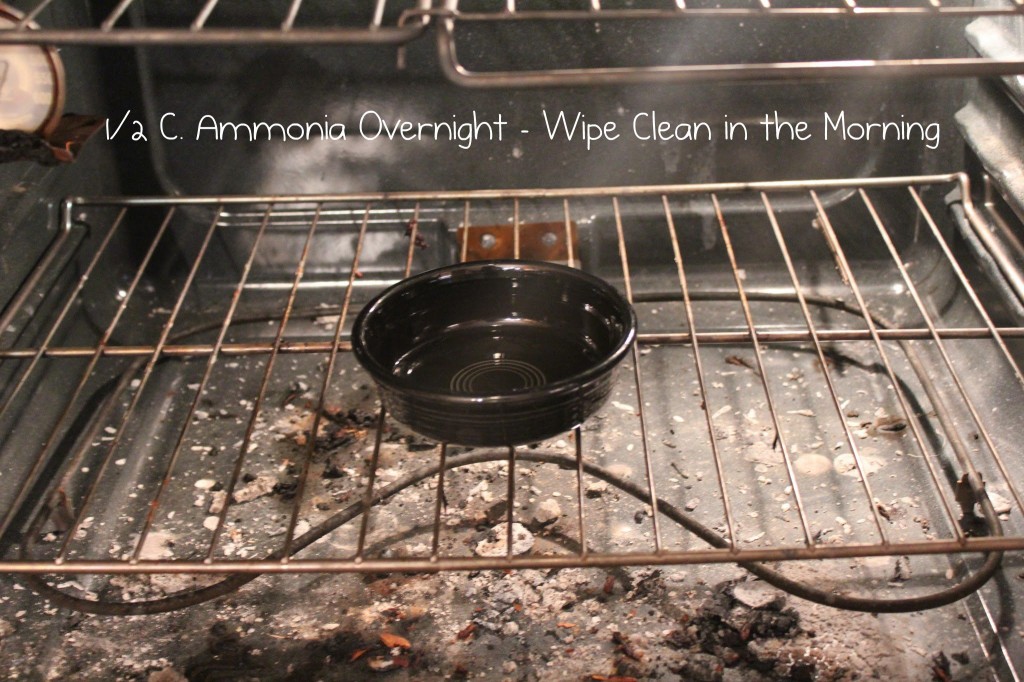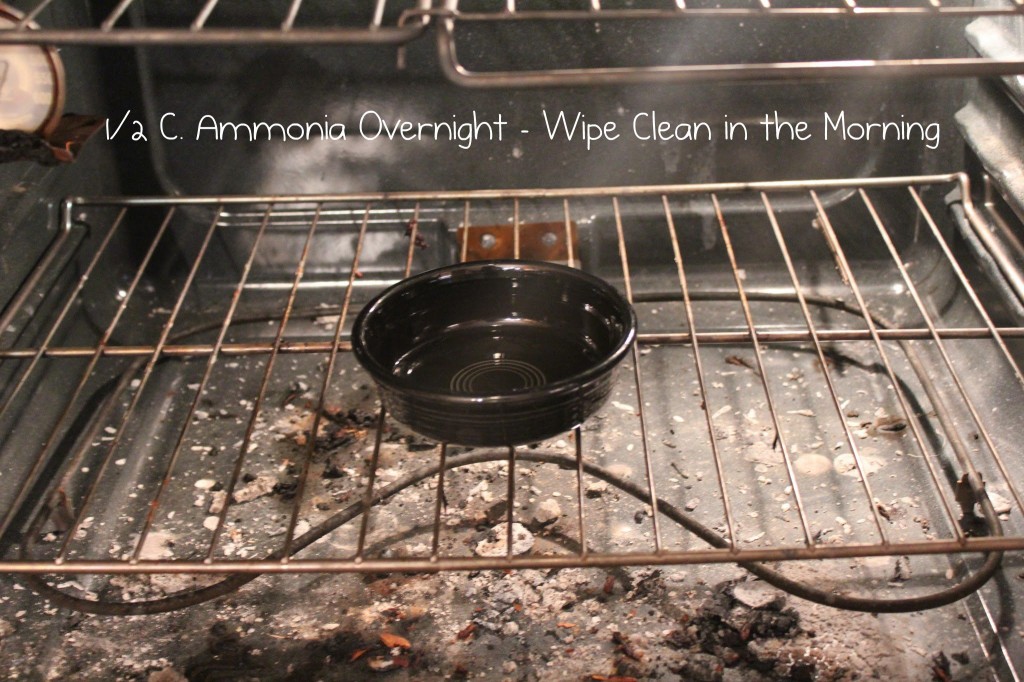 Source: Wonder How To
If you're big on canning or making sauces, you might have jars that stink like something you made years ago. Fight those smells with something just as strong: mustard. A simple hot water and mustard mix will do the trick to make your jars like new.
61. Sugar Scrub (Not for your face!)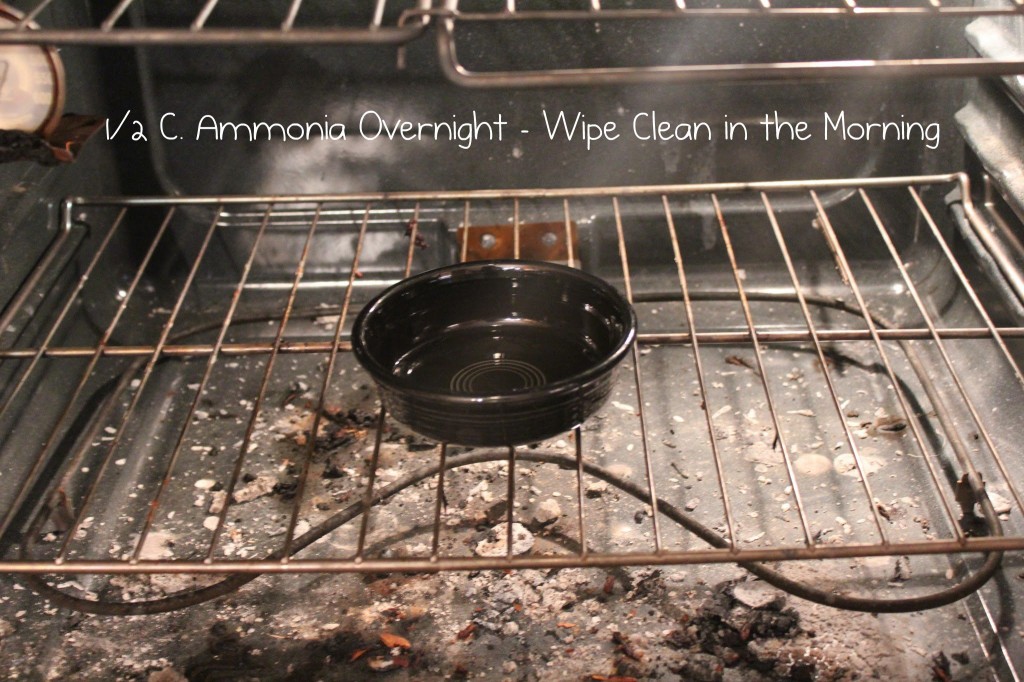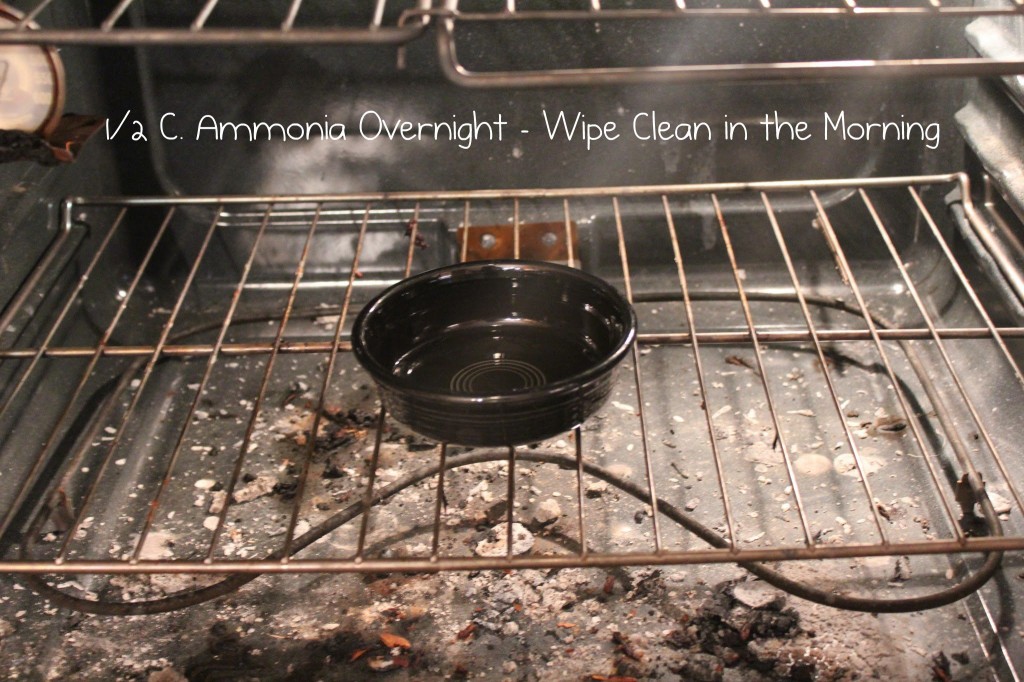 ​Source: Wonder How To
A sugar cube is a surprising way to clean your pots and pans with burnt food at the bottom. Steel scrubbers are often too rough while a normal kitchen scrub isn't enough. Try scrubbing your pans with a sugar cube to get them clean without destroying your sponge.
62. Coffee Filter Screen Clean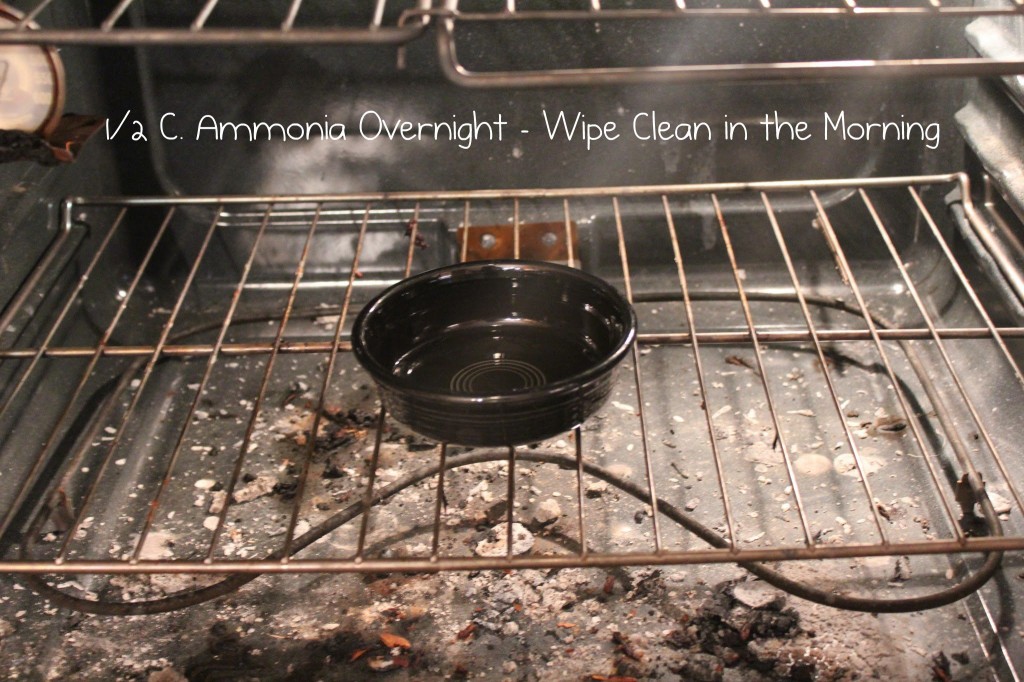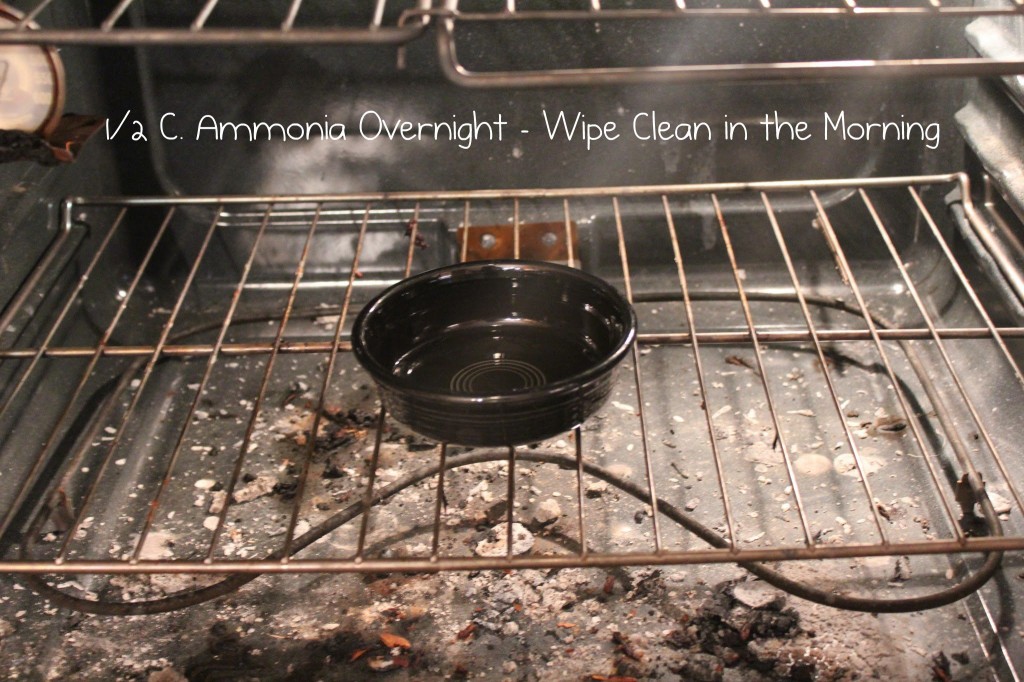 ​Source: Wonder How To
If you have them laying around, coffee filters are a perfect way to clean your computer screen or TV. It's soft, and the airy texture makes it great for picking up dust instead of just pushing it around your screen.